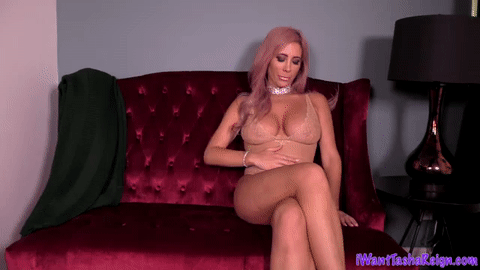 Hi. Do you like having a pornstar wife? You know Goddess Tasha Reign can't fuck you. You can't even make Her cum! Your dick is not big enough. But those huge porn cocks… oh yes, they make Her cum allllllll day long. Goddess Tasha Reign knows it turns you on so much that your wife fucks everyone but you. She loves it. Goddess Tasha Reign loves how you support Her, honey, especially when She is fucking real men. You'll do anything for your pornstar wife.
Wanna know more?
You can buy this amazing clip on the video store of Goddess Tasha Reign.
Big Butts Goddess Jasmine Mendez's Ass is the Only Way To Start 2018! This is a Compilation of All Her Hottest FaceSitting Videos that Will leave you Breathless, Literally On Sale for $24.99 until Jan 7th ONLY. Then it will resume back to $100.
Download this clip on the video store of Goddess Jasmine Mendez.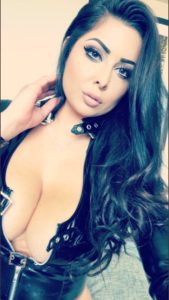 Mistress Kandy and Miss Jasmine fondle each other with slave boy underneath their sharp heels. He is clearly in pain from all the high heel scratches. They are getting ready for a fetish party, and decide to relieve him of Torment by having him worship their feet. They alternate from sensual foot worship to duo foot gagging to hard nipple Torment and mean CBT with their sharp heels. When the slave moans too much he gets facesat. They decide to scratch their initial into the slave's torso just for fun.
Lots of brutal foot and shoe domination!
Know more by buying this clip on the video store of Miss Jasmine.
A slave must always greet Mistress Natalya Sadici properly by kissing Her boots. Though She notices his lustful glances at Her leather thigh high boots. Mistress Natalya Sadici decides to put his boot worshiping skills to the test. If he shows enthusiasm and attention to detail, he may have an easier evening. Mistress Natalya Sadici presses his head firmly into Her boot to inhale the aroma of it. The leather posture collar he's wearing makes maneuverability more challenging. She teases making him follow Her boot heel in order to deep throat it.
Must buy clip for Boot Fetish & Femdom fans!
Buy this clip on the video store of Mistress Natalya Sadici.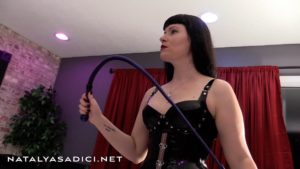 Another ignore clip where Goddess Eva De Vil lounges around and shop online in these sexy, white Calvins while you thirstily jerk away in the corner, excited by the fact that She doesn't even look at you once while She spends Her slave money.
Now be a good slave to Goddess Eva De Vil and download this exciting clip from Her video store.