In this intense job topless clip Goddess Lindsey Leigh tests your costs resistance to Her. Goddess Lindsey Leigh rubs oil all over Her leather gloves, tease you. Then Goddess Lindsey Leigh drizzles oil across Her big breasts, which leaves you panting like a dog. She coerces you to edge, to touch yourself with leather as Her voice commands your cock. Goddess Lindsey Leigh's tits mesmerize and mild you quickly..
You can buy this amazing clip on the video store of Goddess Lindsey Leigh.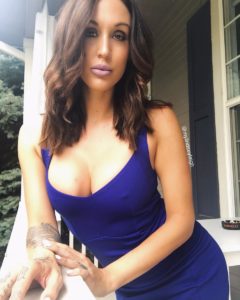 Goddess Tangent & Goddess Jasmine Mendez
Goddess Tangent and Goddess Jasmine Mendez call in their naked pig for his daily beating. Goddess Tangent and Goddess Jasmine Mendez make the slave think that his beating will be light since they will not be using whips or paddles. Piggy has no idea how lethal these two Goddess's can be with just their hands. Piggy soon finds out when he is violently struck by Goddess Tangent's hand swiftly smacking his bare ass. Piggy squeal's in agony, but Goddess Tangent gives just continues Her barrage of smacks. Goddess Jasmine Mendez joins in and you soon see piggy's ass change from white to a deep red. Goddess Tangent hands piggy to Goddess Jasmine Mendez and She puts him over Her knees locking him into place with Her right knee-high boot. Goddess Jasmine Mendez shows Her power and speed by ferociously smacking piggy's ass repeatedly giving piggy almost no breaks. Goddess Tangent grabs piggy's ass cheeks and sees its nothing more then two cheeks of damaged flesh that resemble ground meat. The two beautiful Goddess are finished and momentarily look at the art they created on piggy's ass before dismissing him.
Know more by downloading this clip on the video store of Goddess Tangent.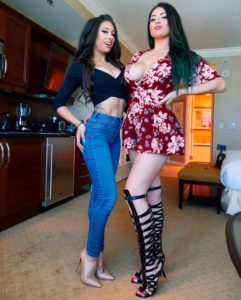 It's your lucky day. 10 minutes straight of you kissing Princess Ashley's ass in these little shiny bottoms! Get down on your knees and bow before the perfection of Princess Ashley.
Must buy clip for Ass Fetish & Femdom fans!
Download this clip on the video store of Princess Ashley.
Queen Deserves can see you ass addict, drooling over the amazingly hot preview of this ass worship clip… can you imagine how hot the actual clip itself is! This tight little red dress hugs that divine ass of Queen Deserves just perfectly. She will be seeing exactly how much you love to stroke for Her today, think you're ready to play butt bitch? As if you could resist.
Increase your addiction to Queen Deserves by buying this exciting clip from Her video store.
Look it's Goddess Gwen's birthday month and She expects to be spoiled every single day of this month, don't act like you don't know that She has been blasting it all over Her Twitter and Her Instagram you need to buy everything little thing that's on Her wish list end of story! Goddess Gwen doesn't care how expensive it is She doesn't care if a pair of shoes on Her wish list cost more than any shoes you ever bought your wife because She don't care about your wife and the truth is you don't care about your wife or why else would you be here? So just shut up and buy! You wanna continue worshipping Her Goddess body? You wanna keep Her happy? Of course you do so do what She says! If you don't do everything Goddess Gwen tells you to do She is going to block you from Her social media sites.
Start spending by buying this clip on the video store of Goddess Gwen.