You LIVE for this bratty behavior! Seeing Princess Bratty Nikki flip you off as She shows off Her hot body drives you wild. Middle finger, loser symbol, middle finger, loser symbol! All while She teases you into complete submission. Idiot. You will always be a loser for Princess Bratty Nikki and She will always take advantage of you!
You can buy this amazing clip on the video store of Princess Bratty Nikki.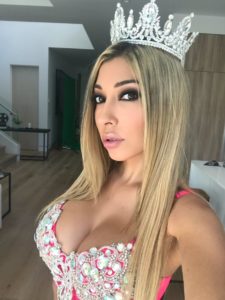 Public sissy fem humiliation is always fun! Well… for Mistress Nikki Whiplash, at least! Having made her tidy up by Mistress Nikki Whiplash's pool and in the kitchen, She orders Her transvestite maid marilyn into the car and drive her to the local village to deposit the rubbish at the recycling station. Poor marilyn is visibly quivering with fear by the time she has to hop out of the car, and is left by the side of the road where anybody could see her, and presumably have a good laugh at seeing a man in a pink satin dress, wig and high heels. Poor marilyn – it's not easy being the lifestyle sissy maid of a meany like Mistress Nikki Whiplash! She doesn't think she will ever get her man clothes back!
Wanna know more?
Download this clip on the video store of Mistress Nikki Whiplash.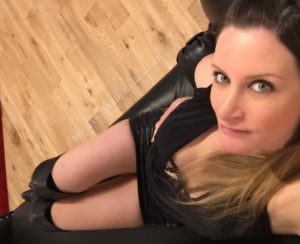 This is going to be the most pleasurable pain you've ever experienced… Miss Foxx's English accent is so sexy and husky here, you can't resist opening up your wallet and letting Her take what belongs to Her.. This is how we have sex and it's the best you've ever had. The way Miss Foxx makes you feel is incomparable and you will be begging to please Her because what you do for Her is never enough. But you love it when She opens you wide, leaving you gaping, desperate and sore. It's such a turn on being fucked by Her… Miss Foxx can hear you moaning, and groaning, and pleading to touch your cock.. But don't… Just keep that wallet wide for Miss Foxx and She will make you cum with ca$h…
Start spending by buying this clip on the video store of Miss Foxx.
Goddess Haven likes Her losers weak and in fear and the best way to do that is to lock their asses up in chastity. Listen to Her humiliate you, She knows it'll prob get you hard through your cage. You can't resist Goddess Haven and you thrive off Her insults. You'd stay locked up forever for Goddess Haven.
Now be a good slave to Goddess Haven and download this exciting clip from Her video store.
Nothing fucks up that head of yours like a nice hard sniff of poppers . This clip is for EXPERIENCED poppers users. It'll keep you busy for at least half an hour of fun, sniffing – edging – pausing – repeating, with an explosive ending from Princess Kaelin!
Know more by buying this clip on the video store of Princess Kaelin.