Open up Goddess Jasmine Mendez has got a big wet surprise! Are you fucking thirsty ? This is where you fucking belong like a fucking object, yes Her pig, Her property, the one She can use and abuse and do what whatever the fuck She wants! This is the best water you'll ever have, beg for more of Her spit pig. You would do anything for wouldn't you bitch. Now lick the floor clean for Goddess Jasmine Mendez and thank Her!
Wanna know more?
You can buy this amazing clip on the video store of Goddess Jasmine Mendez.
Lady Mesmeratrix thinks that stupid men are much more interesting than smart men. They're more vulnerable, easy to manipulate. You're asking why She is telling you this, since you consider yourself smart. Well, you are. But it's not so hard to make you dumb, especially when She is wearing this outfit, with Her big tits stretched into a sexy corset. Lady Mesmeratrix loves to make you dumb, stupid, when your bloood flows from your brain to your penis! When you are in those conditions, She can do everything to you… you just shut up, obey, open your wallet and say "yes" all the time.
Now be a good slave to Lady Mesmeratrix and download this clip from Her video store.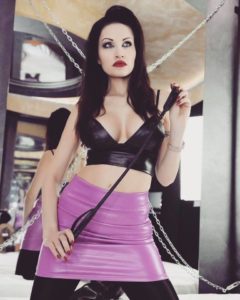 Spoilt Princess Grace is out today in the beautiful countryside, and She has to feed you. So your job today will be to follow Her around, everywhere She goes for when She wants Her boots clean. Spoilt Princess Grace will NOT be embarrassed because Her Dr Martins are dirty, so you will just obey and lick then clean… spotless! She only demands the best out of Her slave's, so you WILL be PUNISHED if you miss a tiny spot. Remember this slave!
Know more by buying this clip on the video store of Spoilt Princess Grace.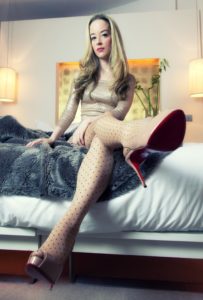 Ever had the fantasy of hearing what Goddess Domme Xenia thinks about another man? Maybe feel a little tingle at the thought of being Her cuck? Look at what She thinks of this guy's cock and see just how it makes you feel. Maybe you want to imagine that he's you.. Maybe you need to see how wet Goddess Domme Xenia gets for him.. You know you can't resist.
Increase your addiction to Goddess Domme Xenia by downloading this exciting clip from Her video store.
You sit there. Day after day. Daydreaming about Goddess Kandid. Its high time that you sit there and put this on repeat. You're going to sit there. Watching Her, over and over and over agin. Consistently falling deeper for Her. Continuously jerking your cock watching Her. Edging yourself over and over. Why? Because you're completely addicted to Her.
Buy this clip on the video store of Goddess Kandid.