Mistress Sarah Jessica's husband has always been odd, but little does he know, She secretly enjoys seeing him so pathetic and She fully encourages it. It gives Her so much more control and he's funny to laugh at and humiliate. He DID have a good job until She found out that he got the sack. When was he going to tell Her this? How is he going to fund Her lifestyle now? Mistress Sarah Jessica has plenty of ideas… Since he doesn't hide the fact he enjoys dressing in Ladies clothing and wearing Her expensive makeup She thought he'd have a great time being out on loan and working his arse hard to provide Her with what She needs. First Mistress Sarah Jessica needs to start training him – Anal training and some cock sucking lessons. If he's good at the end of all this She will permit him to orgasm. Baring in mind he's not cum in weeks She think it's going to be a lot to clean up…
Wanna know more?
You can buy this clip on the video store of Mistress Sarah Jessica.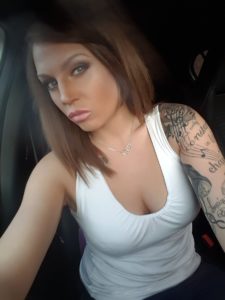 Outside in the grounds, Mistress Athena has Her boot bitch on all fours following Mistress on his leash. Dressed in leather and leather trench coat, and Thigh High Leather boots, She walks through the gardens, knowing only too well She will have mud on Her heels. Mistress Athena verbally teases and humiliate before allowing the ULTIMATE IN BOOT WORSHIP.
Must buy clip for Boot Fetish & Femdom fans!
Buy this amazing clip on the video store of Mistress Athena.
Not only you are going to punch your precious family jewels, but you are also going to burn your own dick. You know why? Because you will do anything Goddess Amanda wants you to. You will do anything She says to because you love being Her little entertainer and hearing Her laugh. The way Her evil laugh comes out makes you excited. Your pain will always be Goddess Amanda's pleasure and She will never stop making you do it.
WARNING: EXTREME COCK AND BALL Torment!
Increase your addiction to Goddess Amanda by buying this clip from Her video store.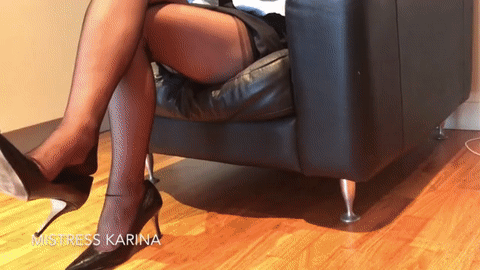 Your favourite hot student Mistress Karina asks you to come over to help with Her coursework. Little do you know you're in for quite a surprise- with you ending up on your knees stroking your tiny cock for Her and kissing Her heels as She sets a few new rules and conditions. You want to keep your job don't you? Then you had better do as She says.
Now be a good slave to Mistress Karina and buy this exciting clip from Her video store.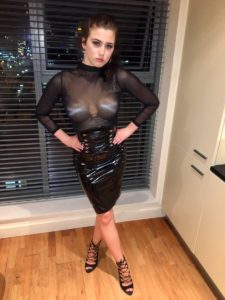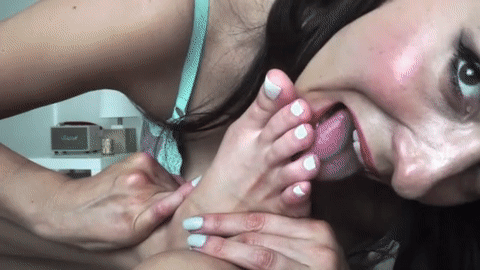 Watch Goddess Stella Liberty lick and suck Her toes this entire clip while She stares into your eyes and seduce you with Her flexibility and wet sloppy mouth. She LOVES to lick Her own feet and show you how to do it properly. It's about time you learned how to do it!
This clip is a total treat for Foot Fetish & Femdom fans!
Download this clip on the video store of Goddess Stella Liberty.