Time to prove what a huge loser you are to Princess Bratty Nikki and to yourself. In 12 minutes, She is going to put you through the Loser Marathon!! You are going to perform for Her bitch. Do every single loser task She commands. Don't worry, Princess Bratty Nikki will give you some stroking encouragement and teasing along the way. She looks so hot you don't have a choice but to do it all! At the end, Princess Bratty Nikki gives you a hot cum countdown, but you're only allowed to cum if you've completely humiliated yourself for Her!
Know more by downloading this exciting clip on the video store of Princess Bratty Nikki.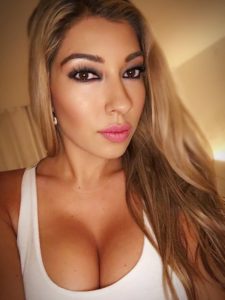 Today is your lucky day. You will get to lick the bottoms of Mistress Tangent's sexy pumps. Taste the filth as Mistress Tangent humiliates you.
Must buy clip for Shoe Fetish & Femdom fans!
You can buy this clip on the video store of Mistress Tangent.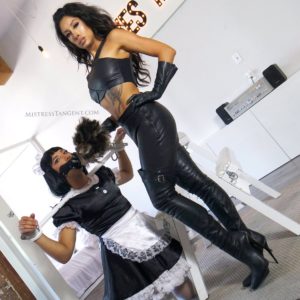 The beautiful, blonde, tall and curvy Mistress Ruby Enraylls is sitting on Her chaise lounge in a form fitting body suit and skin tight corset with dark red lips, staring you down, She looks you in the eyes and starts putting you in your place to remind you where you belong; Under Her heel, funding Her lifestyle. You are only worth as much as you spend. Mistress Ruby Enraylls doesn't care what you have to do – get credit cards, get a 2nd mortgage, She doesn't give a shit. Do whatever you have to do to earn a place at Her feet. Mistress Ruby Enraylls has no tolerance for whining. Ever..
You are so easily replaced. You're just a wallet, after all!
Start spending by buying this wonderful clip on the video store of Mistress Ruby Enraylls.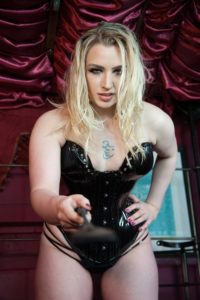 Miss Luscious knows you've been waiting patiently for Her to let you cum, so now She is giving you permission. Although you may only cum when She cums. And since you are Her little cum slut, you are going to swallow every last little drop. So go ahead and start stroking for Miss Luscious. Stroke it to Her perfect tits. Perfect round ass. You love jerking off to Her, almost as much as you love swallowing your own loads for Her, don't you? Keep edging yourself until Miss Luscious gets Herself off with Her hitachi.
Although you may want to prepare yourself for multiple loads this time!
Buy this clip on the video store of Miss Luscious.
Go ahead and watch the beautiful feet of Mistress Madalynn Raye! Watch them play with one another, watch Her toes wiggle, spread & Her sexy soles scrunch. You wish She would give you the time of day and acknowledge your pathetic existence!
This clip is absolutely amazing. Just buy it!
You can download this magnificent clip on the video store of Mistress Madalynn Raye.