She is a force of nature… a breathtaking beauty that leaves you unable to think or resist.  She is an insatiable Financial Dominatrix that will bring you to your knees and empty your wallet with a wink of her gorgeous blue eyes and a tease with her perfect pouty lips.  Empress Jazzy is that rare beauty that simply cannot be denied.  You know you shouldn't, but you are drawn to her and find yourself crossing boundaries as you offer tribute to this perfect Goddess.  Give until it hurts…you know you want to be Empress Jazzy's little pay pet, right? I was very privileged to put together a feature for Empress Jazzy and I know there are many men out there already under her spell, and countless more that will be drawn into her seductive web of Findom after reading this interview.  Buckle up slaves…you're about to be drained and used very well by a stunning Temptress!

slaveboysmith: For any who follow you, it is very evident you control men with ease.  Has that always been the case?
Empress Jazzy: Yes. I've always had a playful nature with men, I've always got along well with them, and they've always been good at letting me take control, without even really trying, they have a trust in me.
sbs: Are you naturally dominant in every aspect of your life, or is Femdom more a roleplay for you when interacting with slaves?
EJ: I mean, I don't walk around yielding a riding crop, but I'm very stubborn & have a strong opinion. I don't get persuaded easily and I have always taken care of my shit.
sbs: Not all women are created equally, obviously, and you are most definitely as Alpha as they come.  What do you say to women who are jealous of your success, or bothered by the lifestyle you are afforded by your admiring slaves?
EJ: My favourite line is "I'll be crying over your opinion in my free cars and all expense paid vacations". You can't please everybody, and I'm not about to start. It doesn't bother me, I've got my eyes on the prize. Stay pressed, ladies.
sbs: Is there a specific type of slave you find is drawn to you? Can all submissive men be persuaded to slip across that line into financial domination?
EJ: Sissies love me!!!!!! And I love them!!! Chastity/cuckolds are also very popular! My subs know they must contribute to my lifestyle to get rewarded. They contribute well…
sbs: Do you prefer to break and enslave men who might resist, or use well-trained ones that are already broken in?
EJ: I prefer subs who know their place. But sometimes I like the challenge. It doesn't take long for me to figure out a submissive males mentality. They really all want the same thing. For a women to take control of their lives and give them attention.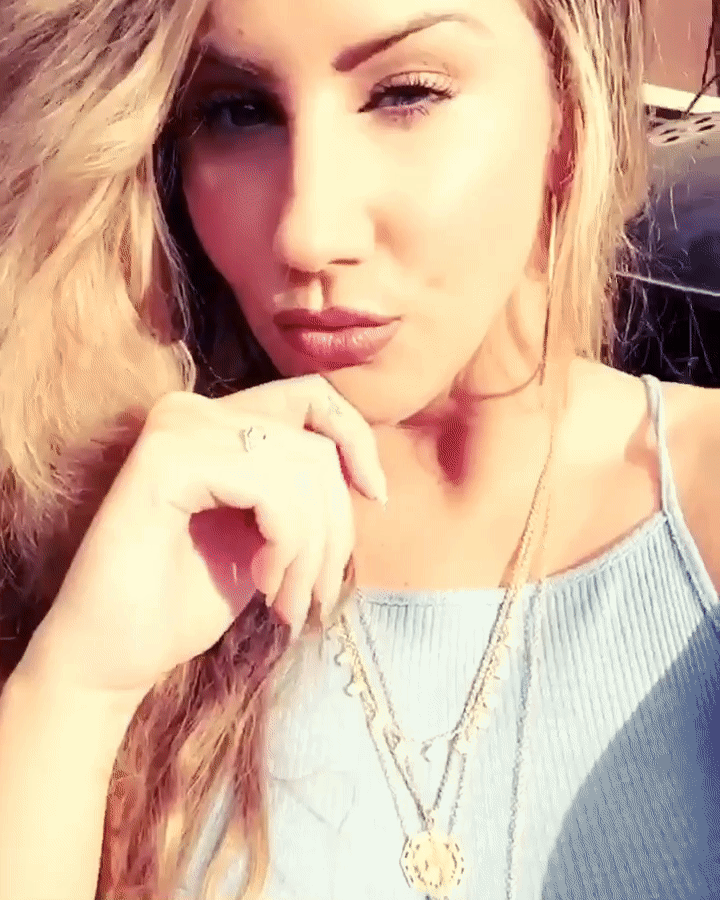 sbs: Beyond financial domination, which is an obvious favorite, do you have other specific fetishes you enjoy exploring with your slaves?
EJ: I love humiliation. It really shows your authority over another. If someone is willing to make a fool of them self, and hand over all the power to me, it can be a lot of fun for the both of us.
sbs: Can you describe the feeling you have when you have control of a slave, desperately doing whatever it takes to please you? Is it a rush, or just an expected outcome you've grown used to?
EJ: It is always a rush, but only if money is involved. I am a strict "financial dominatrix" so unless they are spending, I'll get bored easily & I have zero interest. It's like an "on/off" switch.
sbs: How can you tell when you've completely broken someone and they are unable to resist you?  Is there a "tell" of some kind that lets you know you've taken total control?
EJ: Only time can tell. I have a few life-subs… they send regular tributes, are loyal and I can trust them completely. Lots of men like to bounce around, and I'm okay with that, as long as they spend on me, and spend often. I usually hit them up with a "slut tax" too. They seem to love that.
sbs: Have you ever been recognized in public? If so, how does the slave react to seeing his ultimate Goddess in person?
EJ: Yes, I have!! Especially at the airport! I usually always get them to kneel, kiss my shoe and hand over that fucking cash!
sbs: For slaves looking to impress you, what is the best way for them to show you they are sincere in their desire to serve and spoil?
EJ: It's always money. I get bombarded with thousands of emails a day. The only way you will ever really stand out is if you send me cash and gifts. Otherwise you're just another fan.
sbs: Is there anything else you would like to tell your admiring worshipers reading this interview?
EJ: Respect women, take care of women, be kind, be soft. And they're entitled to personal time/space outside of your fantasy world. So ALWAYS respect that.
sbs: If you would oblige me one final question…if we were conducting this interview in person, how would it end?
EJ: Ha ha. I'd demand money, heels or a pretty new bag!