We all knew that iWantClips is quickly becoming everyone's favorite clip site to find the latest model's clips and such, but we didn't know that they were MTV's favorite site too!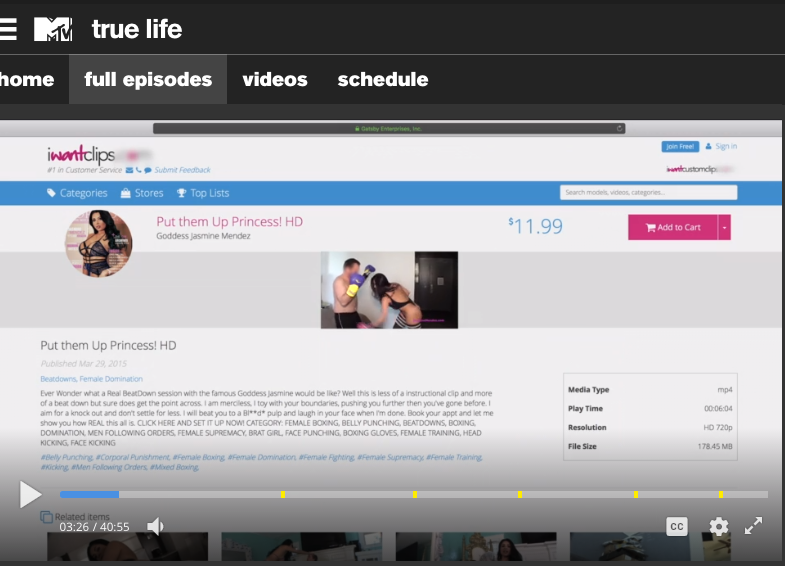 After watching the True Life Findom episode, it is clear that Jazmine Mendez is one of the industries' most prolific models and that iWantClips is now the most dominant clip site! In just a few short years iWantClips has taken over the industry, constantly releasing new features, improvements, updates, and even new websites such as iWantCustomClips and their upcoming iWantPhone!  This is a major thing for both the fetish community and iWantClips. To date no other clip site has ever received such mainstream attention!
We are all excited to see what comes next from iWantClips!
In case you missed the full episode, here is a sneakpeak from YouTube: https://www.youtube.com/watch?v=0oKlSUHmFUM.
The full episode can also be watched directly from MTV's site: http://www.mtv.com/full-episodes/yyrf9l/true-life-i-m-a-financial-dom-season-2016-ep-findom