In July 2015 it became obvious that our Glorious Goddess Miss Foxx was the leading Female Supremacist on the globe. It was time to set up a Church to honour Her Greatness and to spread the Word of Her Scripture and Teachings.
Miss Foxx bestowed the privilege upon Her Minions to constitute The Church of Foxx, in Her Likeness; to Adore and Praise Her and to preach Her Word so that she could lead us out of the wilderness. Through Her Church, She shows the weak male how to be the perfect submissive to the Superior Female and how to service and supplicate himself to the Supreme Goddess, Miss Foxx.
So what is the Church of Foxx, what is its function and how does it operate?
A Holy Space of Prayer and Devotion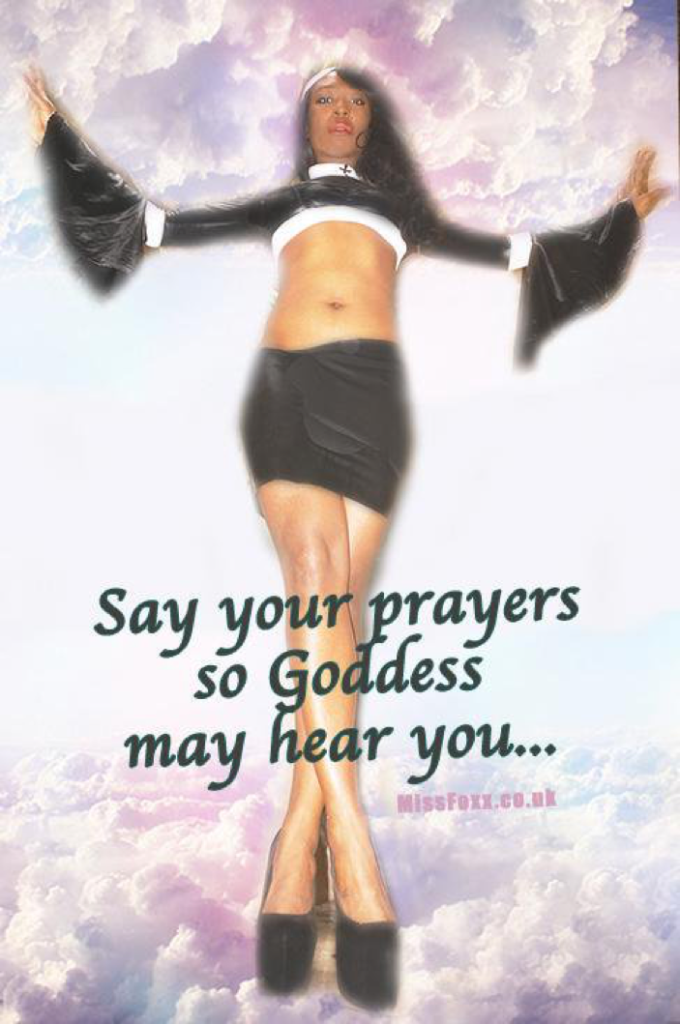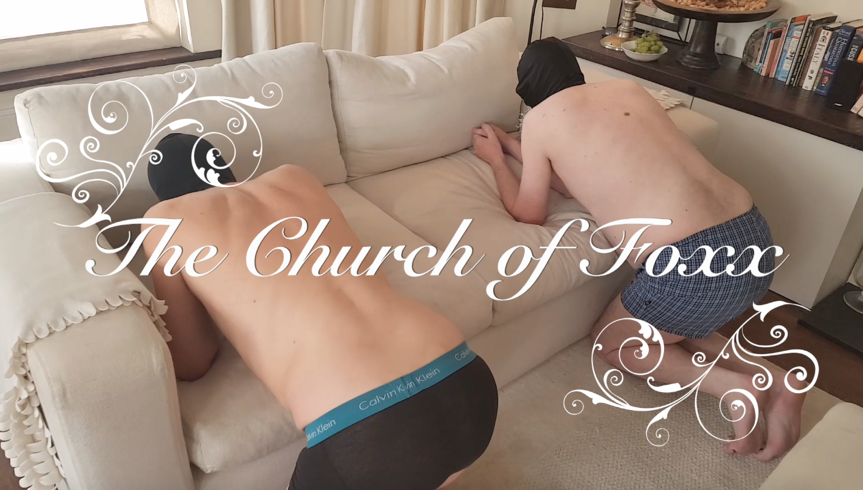 To Her congregation, Miss Foxx is an Omnipotent Deity, not a mere mortal. We always address Her on our knees. We pray for the enlightenment that only She can give us through Her wisdom and deep insight into the weak male mind. We then must go out and Spread Her word to the men of the world who have not yet seen Her Light.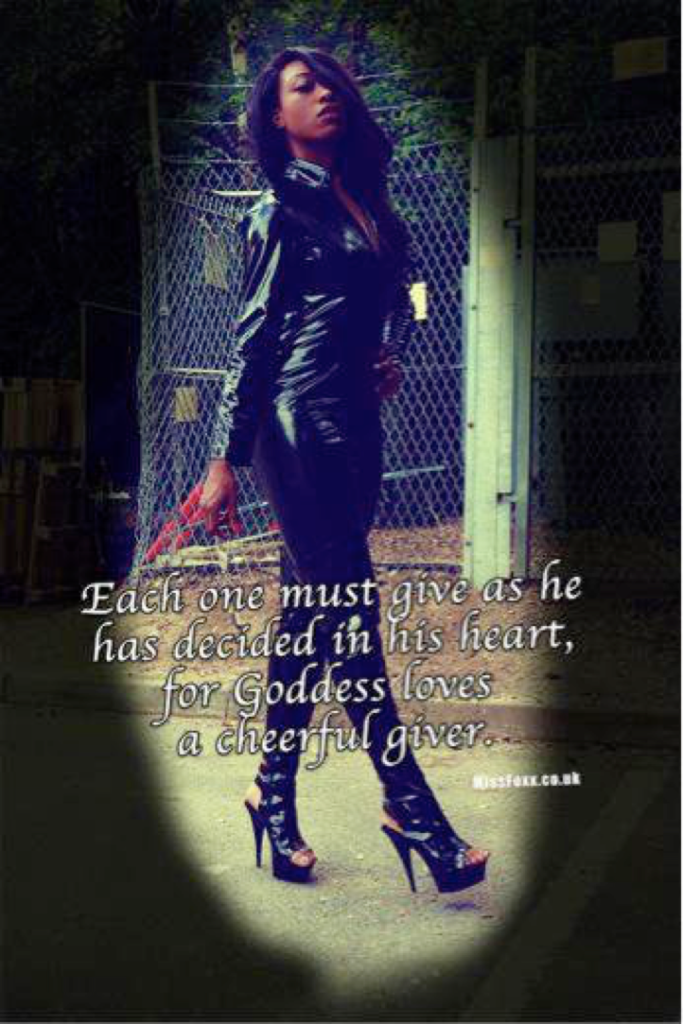 Miss Foxx is the premier FinDomme practitioner in the world. Her power over Her congregation knows no bounds. She has just to snap her fingers and the eager boys of Her congregation rush to pay Her bills and fund Her expensive lifestyle. We want our Goddess to be rich and happy. She is, because we gleefully pay for everything.  Our pleasure comes from the sheer delight in the riches She gains from us. We work for Her -our money is not ours but Hers as this message exchange illustrates.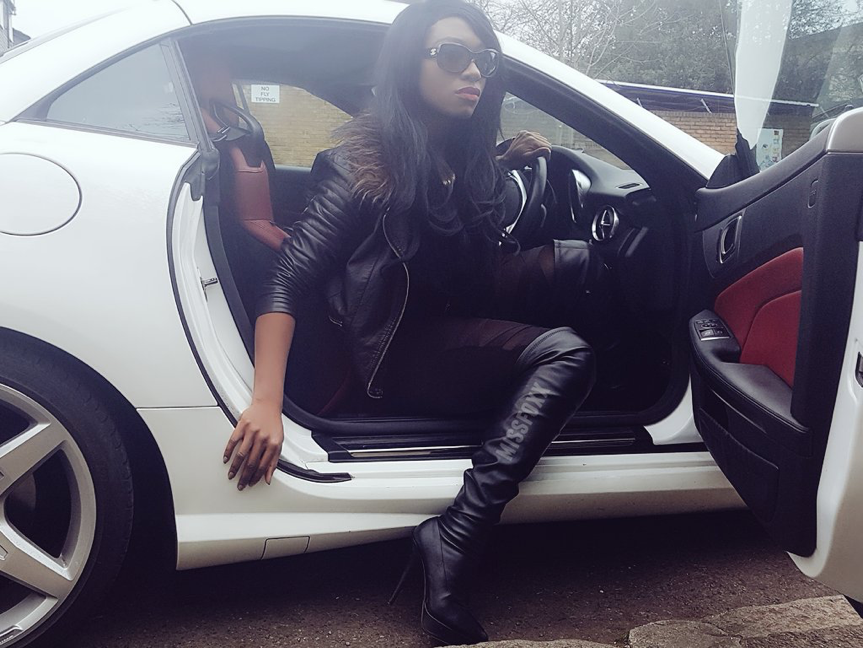 It is incumbent on every member of the congregation to fund Miss Foxx's lifestyle. But She is aware that members' incomes vary, so she respects all tributes from large to small.  The important thing is that they come with a personal sacrifice from the donor. All congregation members subscribe to the basic rule of Her 5 S's.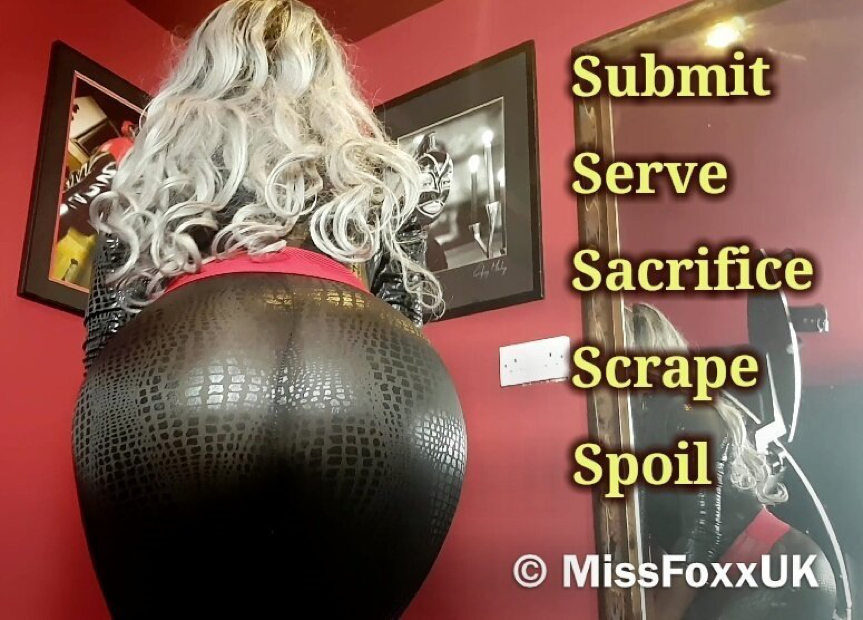 We do so willingly as every thing we own belongs to our Supreme Goddess Miss Foxx.
The Church of Foxx congregation all respect Her Supreme authority. Absolute devotion and obedience is mandatory in Her Church.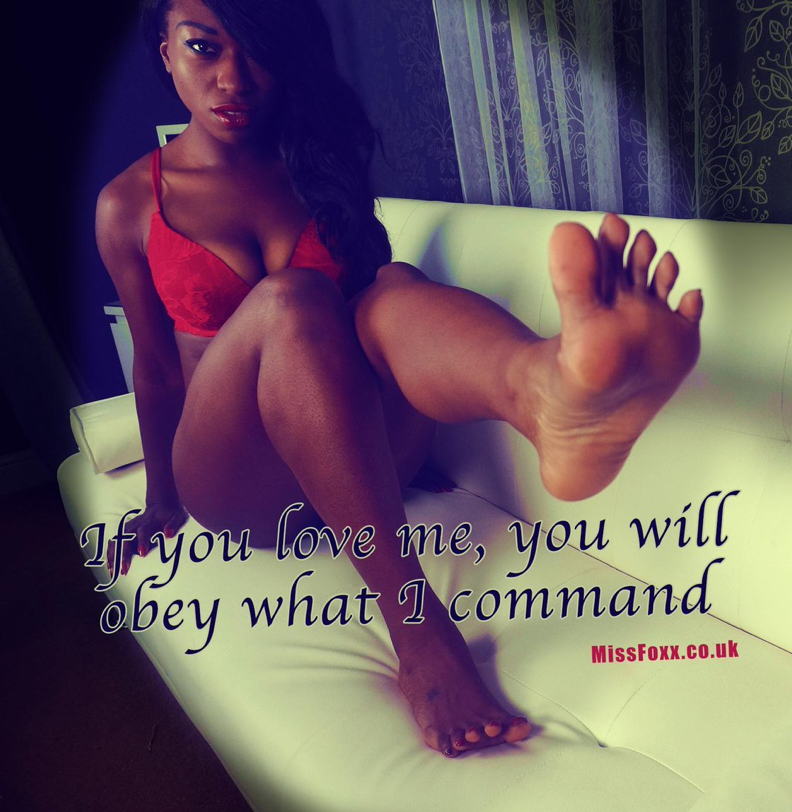 But our wise Goddess recognizes the inherent weakness in all males so She has given us guidance. All congregation members must subscribe to Her Black Female Supremacy Class – basic tuition in respect for Her Holiness.
Her Church members must keep up to date and purchase all Her Amazing clips to further our education.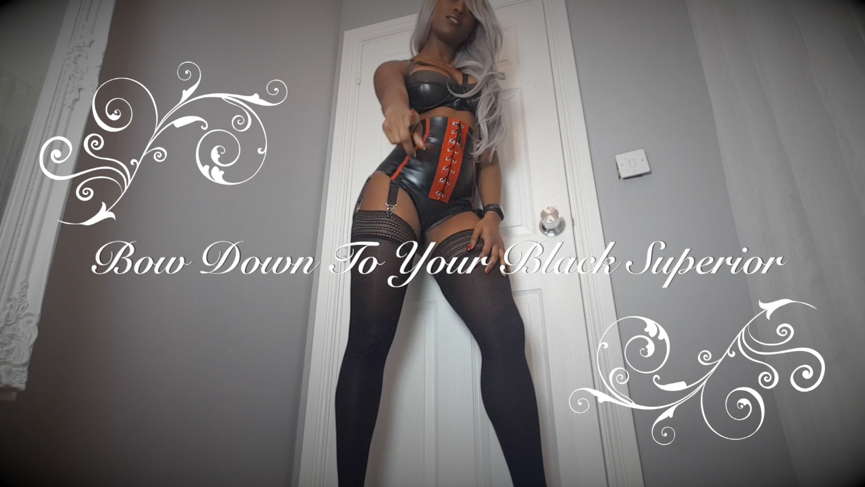 Miss Foxx is also acknowledged as the greatest Slave Trainer in Femdom.
Her fee-based personalized Miss Foxx Slave Training Programme (#MFST)has transformed the most recalcitrant males into the calmest subservient submissives to the authority of Her Magnificence. She has guided them into a discovery and acceptance of their true nature and they remain eternally grateful.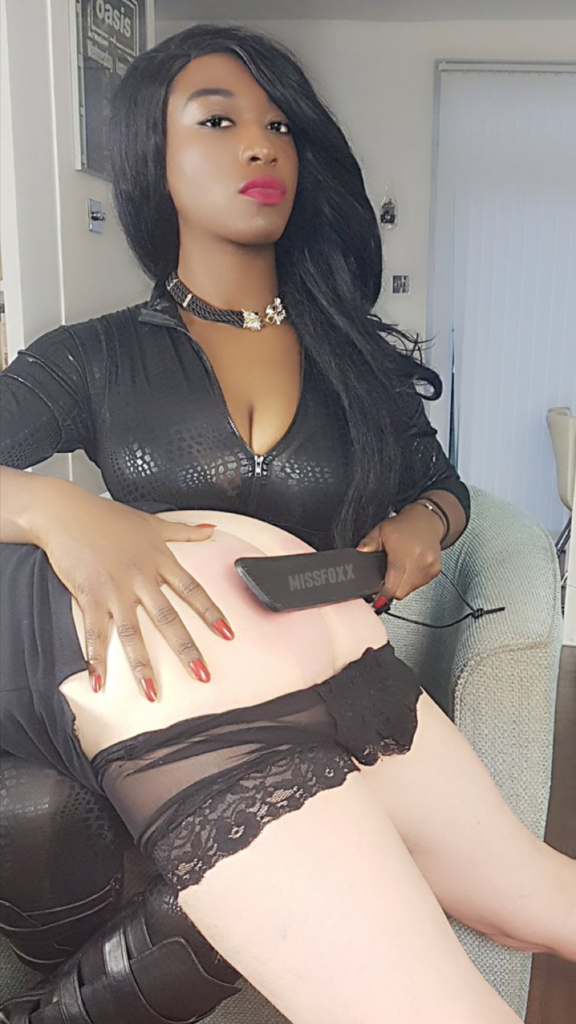 The slave will be given weekly tasks and reports, tailored to your slave needs so they can become Her happy, useful slave and upstanding Member of Her Church Of Foxx.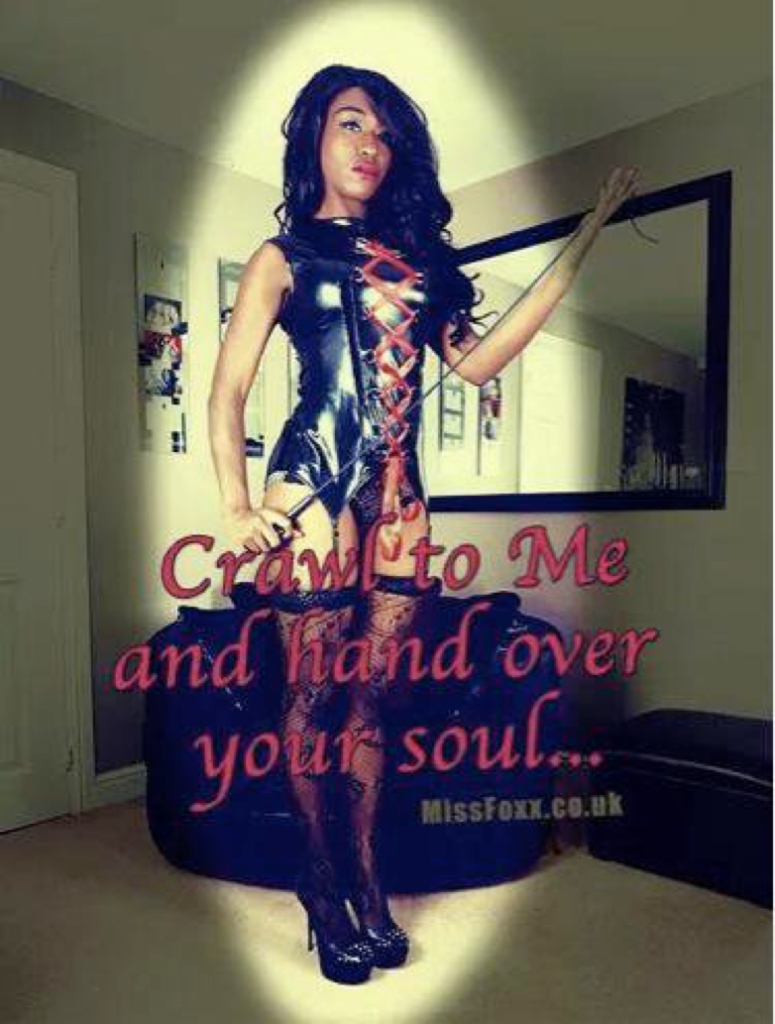 The Church of Foxx is Global
The Church of Foxx has grown as our Goddess's legend has spread.
Our Goddess likes to have personal contact with her Good Boys. She travels the world to allow them to session with Her and tribute Her as She deserves.
Our Superior Goddess, Miss Foxx is a Supreme Traveling Domme as Her message of Black Female Supremacy takes over the world.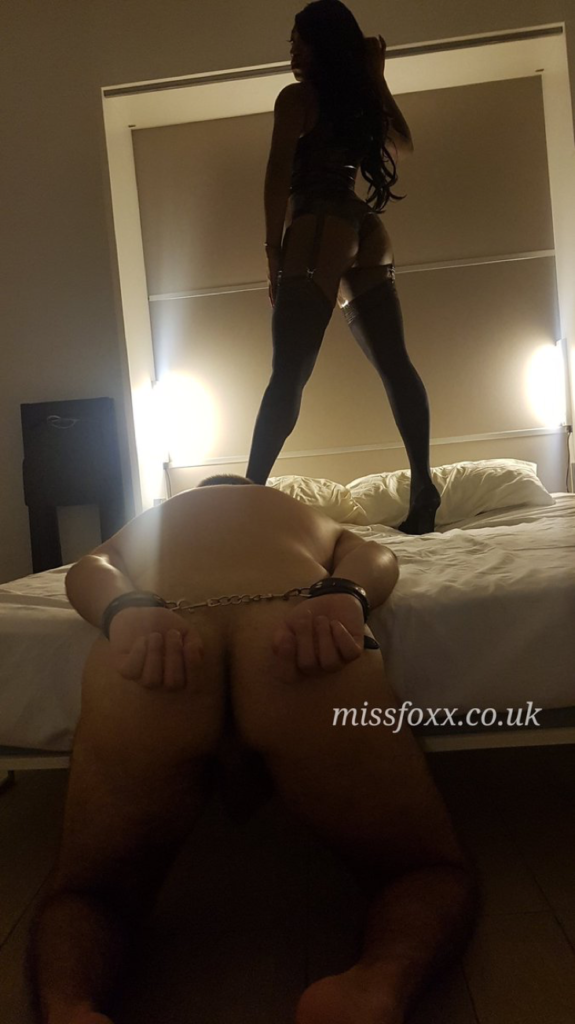 Interested followers may join The Church of Foxx by following one of the links listed below: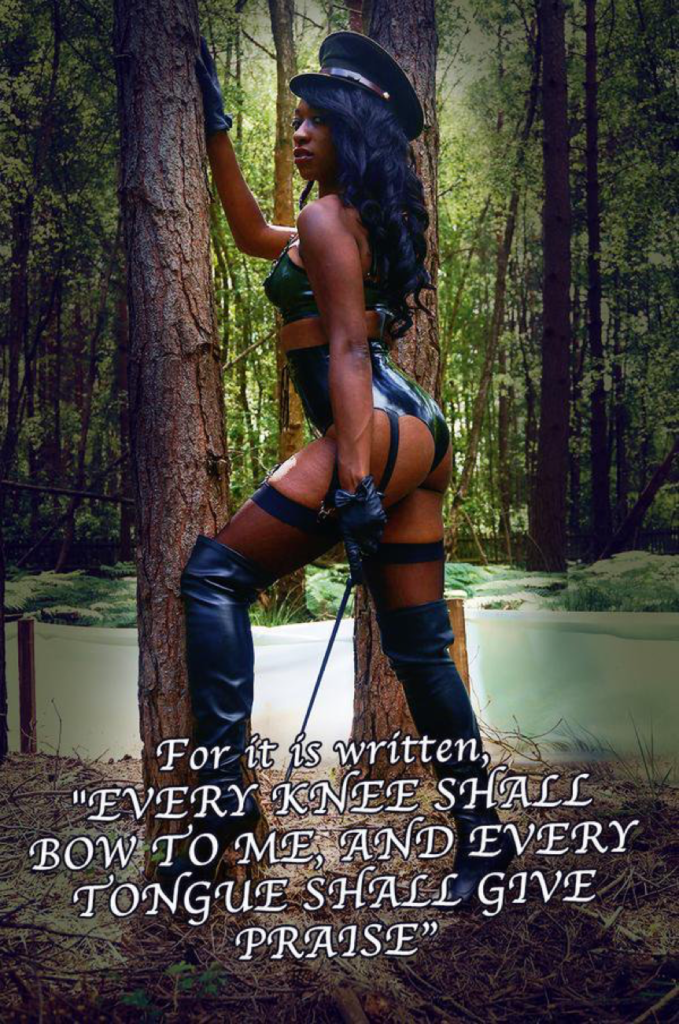 The pews at The Church of Foxx has always room for more good boys who are ready to bow down and tribute to The Superiority of The Supreme Femdom Goddess, The Almighty Miss Foxx.  Her name now resounds around the world.