A very lucky boy from Goddess Serena's stable of slaves is treated to worship Her feet and christen Her brand new sharp stilettos with his tongue and suffer the pleasure and pain as they dig into his skin as She tramples all over him.
Wanna know more?
You can buy this amazing clip on the video store of Goddess Serena.
Goddess Tangent is laying in full leather just relaxing. Goddess Tangent calls in Her slave for Her after dinner drink. Goddess Tangent extends Her boot, Her slaves lap pushing Her heels into his cock. Goddess Tangent loves Her boots but feels they have not got the attention they deserve. She moves Her foot up to Her slaves face and he eagerly worships. The slave cleans his Goddess shoe with his tongue and sucks on Her heels like a cock. Goddess Tangent now wants Her feet taken care of now so She has Her slave remove Her shoes and worship Her sweaty bare soles. As a reward for Her slaves obedience Goddess Tangent allows Her slave to be under Her ass as She face sits him.
Download this clip on the video store of Goddess Tangent.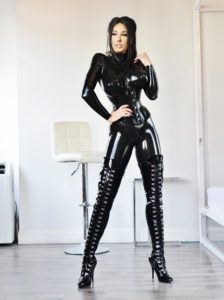 Oh Miss Tiffany Naylor's big oily butt is a sight to behold! She teases Her slave mercilessly, even getting him to rub more oil over Her ass, knowing full well it is almost impossible for him to not just dive right in! But he is so well trained, that even when She shoves his head between Her ass cheeks he doesn't cross the line. What a good boy! Miss Tiffany Naylor shall reward him by making him pour more oil on Her butt before stuffing him back in his cage!
Buy this exciting clip on the video store of Miss Tiffany Naylor.
Mistress Lynn Pops hopes you are prepared to be Her bitch. To bend over and take it like the slut She is going to turn you into. The big divine cock of Mistress Lynn Pops is going to ruin your man pussy. She is going to make you addicted to taking Her cock, you won't even know how to cum without Her inside you.
Increase your addiction to Mistress Lynn Pops by downloading this clip from Her video store.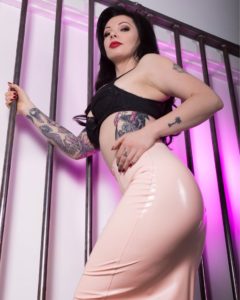 You just can't stop masturbating to Goddess Jazzy's clips. The bitchier She is, the harder your cock throbs. You adore cruel, sadistic, smart, powerful, rich snobby brats who can't fucking stand you. You love being teased. You love the chase. You love what you can't have. You have a little loser Cru.sh on Goddess Jazzy, but She thinks you're disgusting. Goddess Jazzy would never consider dating you… so, the only way you can exist in Her life is if you buy Her expensive presents and embarrass yourself for Her and Her friends as a sick form of entertainment. You love Goddess Jazzy SO much. It would be kind of cute if you weren't SO pathetic…
Start spending by buying this clip on the video store of Goddess Jazzy.