Goddess Jenna Sativa knows you've been following closely, watching Her every move. Goddess Jenna Sativa's big booty has you captivated and begging for more. Today you're in luck… She is wearing a tiny thong and She is going to use it to Her advantage. Goddess Jenna Sativa knows you can't resist. You're just a bitch for Her big booty!
Wanna know more?
You can buy this amazing clip on the video store of Goddess Jenna Sativa.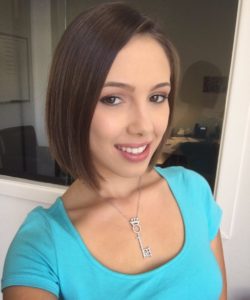 Goddess Riley Reyes has always been just a piece of eye candy around the office, She sees how you look at Her, how you speak to Her. You've been a creep since Day 1. When treating your staff as objects, you really should be more careful at what you leave laying around the office. It seems you've been funneling money to places where it doesn't belong. Tsk tsk naughty boy. What would the higher ups think if they knew you were misappropriating funds? Goddess Riley Reyes will hold off on outing you and completing destroying your life, but you're going to have to give into Her demands. From now on, you'll be bringing Goddess Riley Reyes, Her coffee, you'll be running around like Her personal bitch making sure every one of Her needs is catered to. Goddess Riley Reyes wants expensive vacations that you'll be paying for. She owns you from here on out, the alternative is She shows evidence of your bad behavior and your ass gets thrown in jail! So what's it going to be? Life in the slammer or life as Her personal slave?
Now be a good slave to Goddess Riley Reyes and download this clip from Her video store.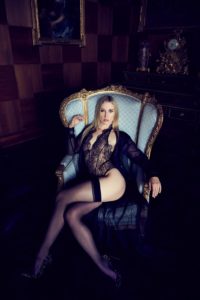 Lady Nina Leigh's favourite month of the year. And guess what loser, you're totally still paying your loser tax, of course! Because She is in such a good mood this month She has created sky high mark ups to make Her in an even better mood when used! No escaping loser-ville, Lady Nina Leigh's little bitch.
Start spending by buying this exciting clip on the video store of Lady Nina Leigh.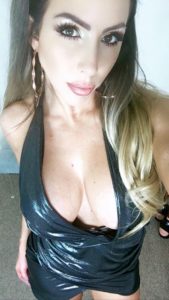 Goddess Vivienne L'Amour slowly inspects Her sub victim as She removes her underwear and tantalisingly kisses her breasts. Once naked the slave is secured hopelessly with her ass & back fully exposed and at her Mistress's mercy. Some gentle teasing before the cane is wielded energetically onto both cheeks of this pert pink bottom interspersed with deft use of the Mistress's fingers in Her slaves throbbing pussy.
Download this clip on the video store of Goddess Vivienne L'Amour.
Its your lucky day. Queen Jasmine makes you Her pretty little princess in all white! Are you ready to be pretty for Queen Jasmine?
Increase your addiction to Queen Jasmine by buying this clip from Her video store.