If you are serious about quitting Findom in 2017 then you shouldn't really buy this clip, no matter how curious it has made you, how hot Goddess Jasmine looks and how tempting She is.
Buy at your own risk addicts!
You can buy this clip on the video store of Goddess Jasmine.
You are going to edge your throbbing cock until the end of this clip and then you will start the clip over.. six times!!! You are not allowed to cum until Goddess Amanda says so and you just make it to the sixth time watching it. Edge, stroke, denial and repeat. Goddess Amanda's big ass and tits in this shiny one piece makes it challenging, but She thinks you can make it through.
Are you ready for the challenge?
Know more by downloading this exciting clip on the video store of Goddess Amanda.
You buy every CEI clip from Queen Deserves and She knows that you really want to eat up all of your hot cum up for Her, the idea drives you crazy horny, but then your stupid brain gets in the way and you fucking cum all over your stomach pointlessly. It's time, time to eat up that entire load for Queen Deserves like a good kinky boy. She knows you can do it, especially with encouragement from Her toned peachy ass and Her round big tits. You have nothing to lose.
YOU WANT to eat it, every drop, today is the day you taste yourself for Queen Deserves!
Buy this clip on the video store of Queen Deserves.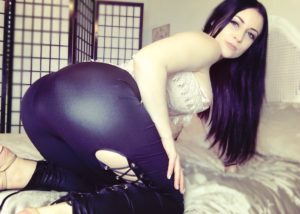 Goddess Sapphire wants you to follow Her instructions very carefully. You may only touch your cock if and when She says. Obeying feels so good. Surrendering feels so right. Stroke up and down exactly like She does. Mirror Her speed and technique. Goddess Sapphire will draw it out nice and slow, working you up until you explode in the most intense orgasm ever under Her control.
Wanna know more?
Download this wonderful clip on the video store of Goddess Sapphire.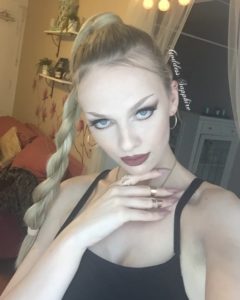 So this slave Goddess Harley got from Mean Girl Manor wants to be Her new bitch, LOL! He would do anything to be Goddess Harley's foot slave. So instead of beating and whipping him first… She is giving him his foot reward in advance. Goddess Harley knows that sounds so nice of Her but after he gets to worship Her feet, he's gonna owe Her! And She intends to apply a heavy payment involving lots of pain!
Must buy clip for Foot Fetish & Femdom fans!
You can buy this amazing clip on the video store of Goddess Harley.