You take it all for granted, don't you? Your false sense of freedom, the palms of your hands; being able to place a firm grip around your cock & stroke however you see fit. Well that ends today. From now on your going to stroke that helpless cock the way Miss Raquel Roper desires for you to, following every instruction that spills from Her luscious lips. Just two fingers, that's all Miss Raquel Roper will allow you to use as you stroke up & down for Her. No more. Coerced to teasing your tip & shaft with this soft touch, She is going to edge that throbbing cock of yours to the point on insanity, until the desperation to feel the warmth of your full hand as you begging like a blubbering idiot. That cock is Hers, to command; this will help you never forget it.
Wanna know more?
You can buy this amazing clip on the video store of Miss Raquel Roper.
You are addicted to Goddess Kayla Jane Danger's feet, love Her shoes, and have already missed out on so many opportunities to buy shoes from Her collection and own a piece of Goddess Kayla Jane Danger's Foot Fetish History! If you are going to buy a pair there are rules, you must replace what you buy – doesn't have to be the same thing in fact She would prefer something new and different – something She really wants or need – which is tough since She has so many shoes! Either way the best way to worship Goddess Kayla Jane Danger's feet is with a totem, something that has actually touched Her perfect feet, something with Her essence! Own a pair of Goddess Kayla Jane Danger's shoes and worship Her in the best way possible.
This clip is a total treat for Shoe Fetish & Femdom fans!
Download this clip on the video store of Goddess Kayla Jane Danger.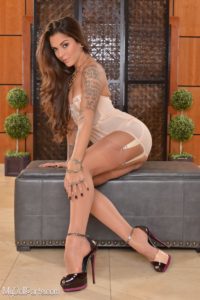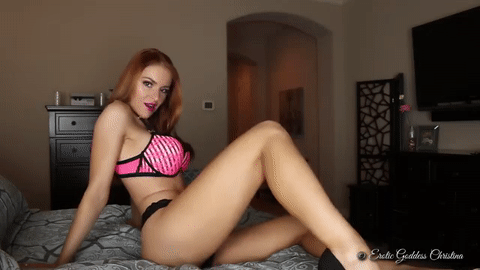 You love the control that Goddess Christina has over you. You secretly yearn to feel the weakness that She creates inside you. Everything that Goddess Christina does to you feels so good and so right. Looking at Her you immediately grow hard and feel the urge to worship Her perfection. Goddess Christina's beautiful face, pouty pink lips, hot big tits, smooth tight waist, round perky ass, long gorgeous legs, even Her pretty Goddess feet in sexy heels. And Her voice. The voice of your Goddess penetrating your mind. The combination leaves you breathless. You know that no one compares to Goddess Christina. You know that She is your Goddess. The one and only. Goddess Christina controls you and She owns your cock. Her cock. Goddess Christina decides what you may do with Her cock. Everything you need, want, crave is right in front of you. The blessing you've secretly yearned for your entire life. A perfect Goddess to worship and dedicate your life and finances to. The blessing that you live for.
Increase your addiction to Goddess Christina by buying this clip from Her video store.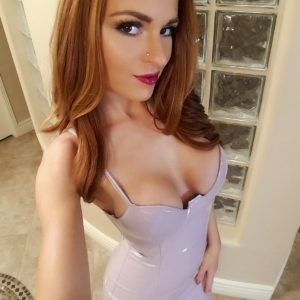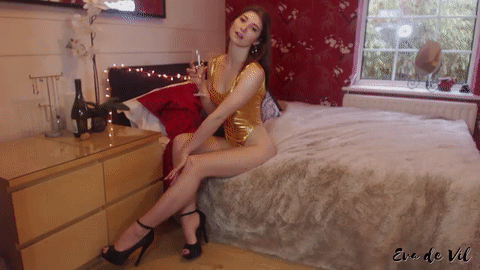 The new year is coming up, beta bitch, and Goddess Eva De Vil is celebrating with a glass of champagne because She is a Goddess and She deserves the finest things in life. She has got something much more valuable and delicious to give to you though. Goddess Eva De Vil knows you've been thirsting for it all year and now's your chance to show Her just how badly you've been wanting to drink Her divine golden liquid.
Make sure you get every drop, bitch. It's too good to waste!
Now be a good slave to Goddess Eva De Vil and download this exciting clip from Her video store.
Goddess Macha's 7 most popular clips of 2017 combined into one mega hour long clip available at a fraction of the cost of the individual clips, which are worth $90 total if bought individually. This is the best way to see more about the fetishes She prefers to indulge in, such as; financial domination, mind fucking, cuckolding, CFNM, & jerk off instruction. Exactly which clips are inside are a total surprise but She knows you will be satisfied.
This 60 minute clip will only be available for a short time, until very early in 2018, when it will be deleted forever!
Know more by buying this clip on the video store of Goddess Macha.