Goddess Lindsey Leigh needs to tease you. She is officially past the point of letting you out of Her sight without milking you. Goddess Lindsey Leigh's long brown hair, puffy lips, curves and long legs will send you into an erotic state for Her. Grab your poppers and inebriant its time to indulge in your three favorite things. Goddess Lindsey Leigh teases you over and over while you consume over and over. Her effects work immediately, after She says the first second you click play. Tonight is Goddess Lindsey Leigh's night and She is getting what She wants.
Contains Topless & Up Close Views!
You can buy this amazing clip on the video store of Goddess Lindsey Leigh.
All Princess Ashley wants for Christmas is…EVERYTHING. Most girls would be happy with a nice pair of shoes or a purse or a new phone but Princess Ashley is NOT most girls. She wants all that plus a new car, a new home, and lots of ca$h! She literally wants all you've got and then some. Clear out your bank accounts and open up some new credits cards because Princess Ashley does not fuck around when it comes to the holidays!
Start spending by buying this clip on the video store of Princess Ashley.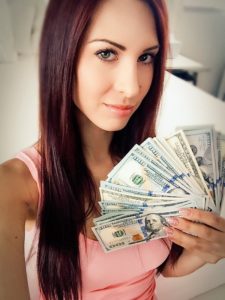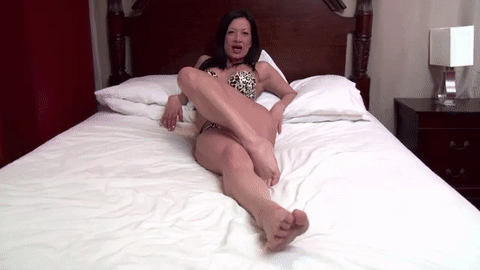 Miss Jasmine knows you want to serve and pamper Her. After a long day of work She doesn't want dinner or a date… all She needs from you is a foot slave. Don't act like you're not a foot fetishist. Your comments and glances at Her pretty shoes and toes haven't gone unnoticed. Miss Jasmine's feet are dirty but She wants you to lick and suck them clean. She needs a tongue pedicure and for you to serve as a footrest. Prove to Miss Jasmine that She can use you. Miss Jasmine has a feeling that if She rubs your hard cock with Her feet you won't last. Wanna bet? Of course you will only cum on Her command.
Must buy clip for Foot Fetish & Femdom fans!
Download this exciting clip on the video store of Miss Jasmine.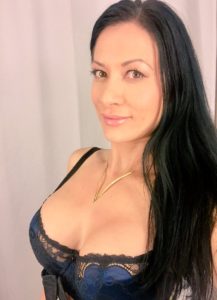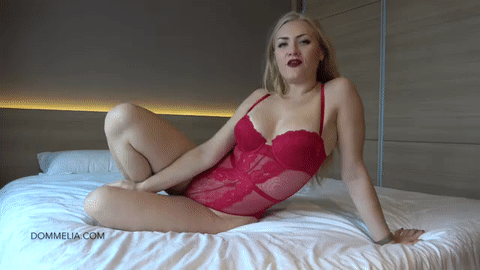 Are you looking forward to Christmas? Have you been out buying stuff for your family? Your wife? Your Granny? Aw, that's cute. But you're going to return all those gifts to the store, get a refund, and then send all the money to Goddess Dommelia. She doesn't care about your family, She cares about Her and Her needs, and so do you, so you're going to do as you're told aren't you? Look at Goddess Dommelia. Look at this body. You need Goddess Dommelia, you long to please Her, and this is how you're going to do it this Christmas.
Wanna know more?
Buy this clip on the video store of Goddess Dommelia.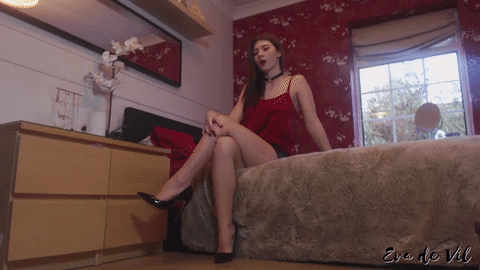 Goddess Eva De Vil has decided it's time to put an end to your constant masturbating. The thought of you touching your cock all the time makes Her sick. It's time for you to give up your sexuality so you can focus on worshipping Her and being an all-round more productive member of society, once you get past the first painful and frustrating phase. You'd better be on your best behaviour though because Goddess Eva De Vil can't promise She won't accidentally lose your key!
Now be a good slave to Goddess Eva De Vil and download this clip from Her video store.