Goddess Raquel Roper doesn't have to say a word, Her body encased in latex does the talking for Goddess Raquel Roper; Her bright red lips being Her only facial appearance She grants you the sight of. Goddess Raquel Roper wants you to focus on Her frame, every detail put on display in Her latex body suit. The sound of the zipper sliding down, painfully slow, you're so eager to see Her perfect natural cleavage slipping out the opening. The noises the material makes as She sways Her body in movements. The rubber fitting every curve of Her body like a glove, Her ass, pussy, & breasts; have never looked better. You are so weak for Goddess Raquel Roper, but you become even weaker when She uses Her latex collection against you. A powerful weapon She seeks such entertainment & pleasure in using.
Must buy clip for Latex Fetish & Femdom fans!
You can buy this clip on the video store of Goddess Raquel Roper.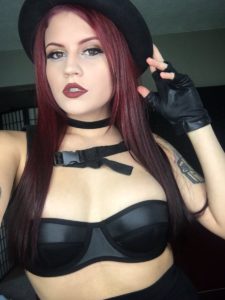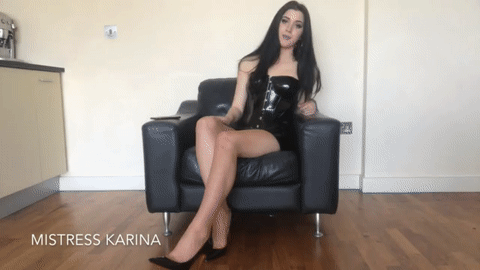 You've been touching that cock haven't you? Don't you know that's not allowed? You've had your pleasure, now it's time to have your PUNISHMENT. It's time to hurt your cock for a sexy superior woman, and Mistress Karina will just sit back and laugh at you! For these easy but exciting CBT tasks you will need a few household items (listed at beginning of clip)
Increase your addiction to Mistress Karina by downloading this amazing clip from Her video store.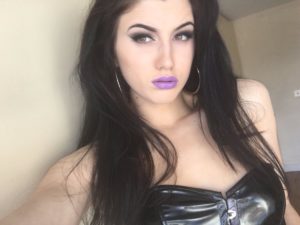 Goddess Ashton has a secret. She will tell you if you promise not to tell ANYONE else. And before you try, you'll never guess it, so don't even try. Okay? Here goes…
Wanna know more?
Buy this clip on the video store of Goddess Ashton.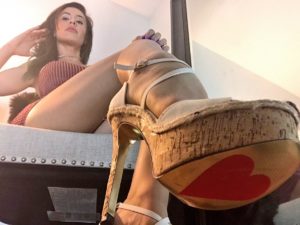 Mistress Sandra restrains slave to St Andrews Cross, hooded and blindfolded. All locked up She starts abusing him, playing with his nipples, applying electric and teasing with in Her latex clad bum. Ohh the struggle he's going through.
Download this clip on the video store of Mistress Sandra.
You are so addicted to Queen Regina's sexy feet. You feel so weak… and of course She will use it for Her own pleasure…. to Her own satisfaction…. just look at here…. look what She has for you… sexy soft feet….. mmm… Can you resist now?
Now be a good slave to Queen Regina and buy this exciting clip from Her video store.