You've been a really bad boy & you need a good old fashion OT Spanking. Goddess Jasmine Mendez is sick and tired of your shit, you are going to be begging Her to stop, but Goddess Jasmine Mendez won't stop till She thinks you got what you deserve, so now undress and climb up here for proper discipline.
Wanna know more?
You can buy this clip on the video store of Goddess Jasmine Mendez.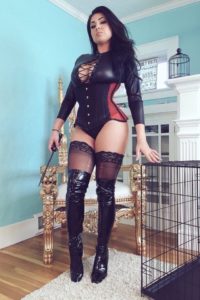 Goddess Tangent walks in wearing full leather and sits on your cage. Today is your day to be a good dog for your Goddess. If you do a good enough job worshipping Her boots She may allow you to smell and taste Her sweaty bare soles. Goddess Tangent orders you stick out your tongue and service Her boots. Goddess Tangent puts Her sexy stiletto boot in your face and has you lick Her boot clean from top to bottom. Goddess Tangent knows Her feet are sweaty and potent and the smell will give you a high that you will make you do anything She says to get to them. Goddess Tangent feels you have done a good enough job worshipping Her boots so She rewards you with Her bare feet.
This clip is a total treat for Boot Fetish & Femdom fans!
Buy this amazing clip on the video store of Goddess Tangent.
You can't get enough of the beauty and perfection of Mistress Lynn Pops. Serving Her is all you think about and now is your chance. You must prove to Her you can take orders… we are going to play a little stroking game and see if you can follow Her directions. If you want Mistress Lynn Pops to own your cock and make you Her play toy then listen closely. Don't over-think it and just do as She says.
Increase your addiction to Mistress Lynn Pops by downloading this clip from Her video store.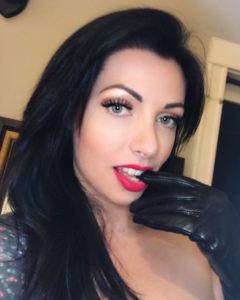 Mistress Evelyn Milano knows how much you want to jerk off to Her… you want that ooey gooey creaminess that squirts all over the place. You know how things work with Her though. You wanna jerk it? You'll do it when, and how She says to. No matter how humiliating it is. Grab a pillow, and Mistress Evelyn Milano wants you to drill your dick into it so hard it tears a hole in it! No hands for you today, only bumping and grinding to Her panty covered pussy!
Know more by buying this exciting clip on the video store of Mistress Evelyn Milano.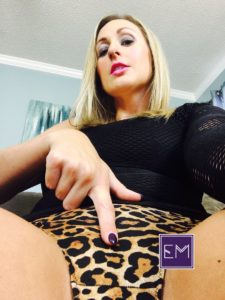 You are Goddess Dommelia's paypig, and She ordered you to buy this clip from Her, just to humiliate you and brag about all the stuff She has been making you buy! You paid for this clip, and there's lots of other stuff She wants you to pay for too… Like the old boots She is wearing, and lots of items off Her wishlist. You will worship the boots and Goddess Dommelia knows that you'll buy all the stuff She tells you to because She owns you, and you're Hers now! You're such a weak, pathetic loser for Goddess Dommelia! Hahaha!
Now be a good slave to Goddess Dommelia and download this clip from Her video store.