Goddess Lindsey Leigh will go first. Her first time went just like this. He slowly took off Her lingerie and exposed himself. It was the first time Goddess Lindsey Leigh had ever scene a cock. Imagine reaching down and feeling a hard cock for the first time. You feel the thickness and immediately begin to get turned on. Slowly you push your sexuality further than you had ever before. Goddess Lindsey Leigh had become a woman. Caught up in Her story you find yourself reliving Her first time. Touching yourself. Feeling cock from the inside and out. Have you felt a mans touch? Its like no other.. Lets take pleasure in this moment and let our minds run free.
Wanna know more?
You can buy this clip on the video store of Goddess Lindsey Leigh.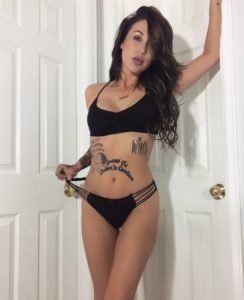 Goddess Tangent & Mistress Cybill Troy
Goddess Tangent and Mistress Cybill Troy are in a terrible mood and need to let out some of there aggression. Goddess Tangent and Mistress Cybill Troy decide to let that aggression out on a slaves bare back. They bring out there most cruel whips and go to work on a this helpless slaves. They whip hard and fast and have no reservations about beating this slave to a pulp. The Goddesses make lovely art work by using this slaves back as a canvas. Once the Goddesses feel better they get up close to slaves back to admire their beautiful artwork.
Know more by downloading this amazing clip on the video store of Goddess Tangent.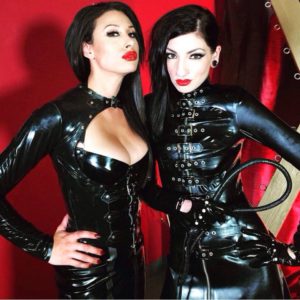 The heels on Goddess Mina Thorne's new sexy boots are sky high and sharp. She can already see the marks She would leave on your chest if She were to trample you below Her stilettos. Can you smell the leather? Supple and soft, all you desire is to stick out your tongue and run it up and down Her boots. Stroke bitch, worship Goddess Mina Thorne's boots as your cock begins to stiffen. Tell Her how badly you want to cum for Her boots, and tell Goddess Mina Thorne why She should let you.
This clip is a total treat for Boot Fetish & Femdom fans!
Buy this clip on the video store of Goddess Mina Thorne.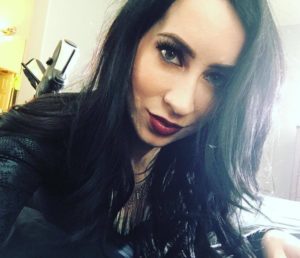 Take a look at Miss Sarah Dom's strapon and then at that thing of yours that you call cock and answer Her: Are you really a man? Miss Sarah Dom thinks you should think twice next time somebody asks your gender.
Increase your addiction to Miss Sarah Dom by downloading this exciting clip from Her video store.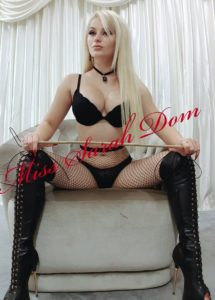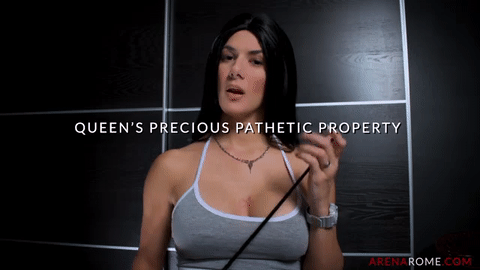 Here, Queen Arena Rome relishes each facet of owning you as a slave. Your obedience and submission as demonstrated through your process of earning the opportunity to negate yourself as a human to be collared and owned by Her. The relinquishing of your sexuality by locking your male member away to shrivel and be forgotten. Teasing you with Her superior tight bulging muscles and sinewy tendons and ligaments hinting that She can break you at anytime. Recounting the steps of how you must serve Her at bath time from drawing the water to the proper temp to having a fresh razor on the ready and the proper products for the day all aligned in the proper order. Your obedience and memory are key for you today as Queen Arena Rome has you repeat and recite many of Her demands back to Her to prove your devotion and to ensure that Her pathetic property that is you is indeed precious.
Now be a good slave to Queen Arena Rome and buy this clip from Her video store.