Goddess Violet Doll has a very straightforward findom task for you. It's easy, but expensive. If you want to go big and instantly impress Her, this is the task for you. If you can't handle it, Goddess Violet Doll won't be surprised. Most of you will never be anything more than broke boring losers. If you do make this sacrifice, She guess's you're more serious about serving Her than She initially thought. Good for you. We're going to have fun. 😉
Wanna know more?
You can buy this amazing clip on the video store of Goddess Violet Doll.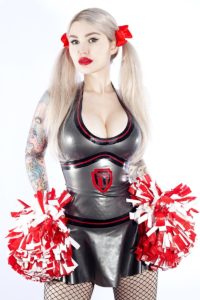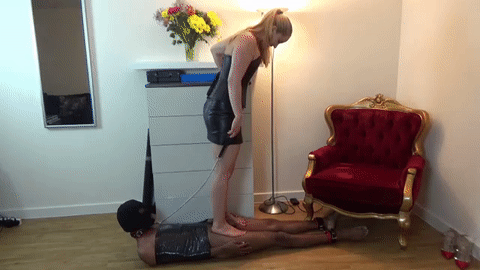 Mistress Sandra wraps slave in film and tramples him without a choice. Hear him struggling underneath Her feet where he belongs.
Must buy clip for Trampling & Femdom fans!
Buy this clip on the video store of Mistress Sandra.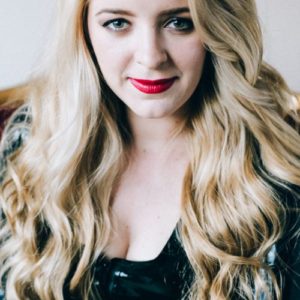 It's your lucky day. In this clip, Goddess Chelsea is giving introductions to Her brand new clip store. A sneak peak of Goddess Chelsea's sweet but brutally ruthless domination style. She will have you weak to spoil Her before you even realize it.
Now be a good slave to Goddess Chelsea and download this exciting clip from Her video store.
Watch Goddess Elegant Dream try on various lingerie sets. Peaking in Her closet, sitting on Her bed and looking in the mirror.
Increase your addiction to Goddess Elegant Dream by buying this clip from Her video store.
You are such a disgusting pervert! Ms Lotus can't believe you just watched Her get fucked by Her boyfriend. Maybe they can see if you learned a thing or two while you were being a pathetic worm on the ground. Fortunately, there's no lube needed in Her bedroom. Looks like you're going to have to have to use this warm creampie he left inside Her pussy. How does it feel to beat off with another guys cum?
This clip is a total treat for Cuckolding & Femdom fans!
Download this clip on the video store of Ms Lotus.