OMG you foot losers are SO pathetic! You seriously WANT to smell Goddess Nina Elle's old sweaty nylons after they have been in Her shoes all day?? LOL!! Ok! BEG loser! And She is going to make you lick the dirt and FILTH off of Her shoes while you beg! Then eventually, IF you do a good enough job, Goddess Nina Elle MIGHT let Her shoe just "accidentally" slip off while dangling it in front of your pathetic, drooling face…just to tease and torture you some more.
You can buy this amazing clip on the video store of Goddess Nina Elle.
Let's try something new. Sure, you get to jerk off. And Sure, Goddess Sydney walks you through it. But at the same time She wants you to make things a little more interesting. Ready?
As you look up to your Goddess, She asks you a question: can pain and pleasure co-exist? Why, you ask? In today's session, Goddess Sydney will try to balance the two feelings. You will be jerking off for Her, while at the same time you will be asked to administer pain to your balls. So go ahead, start stroking and follow all of Goddess Sydney's instructions in this rollercoaster of a video. And when She says "punch", well that's pretty self explanatory isn't it? Which feeling will conquer in the end? What will that orgasm feel like?
Know more by downloading this clip on the video store of Goddess Sydney.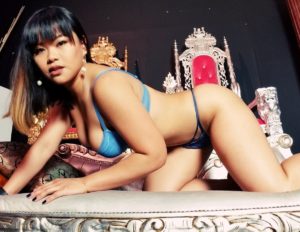 Princess Rene is going to make your jerk session today frustrating! Why? Well, because She enjoys humiliating you, of course! Also, you don't deserve a great jerk off session, you deserve a humiliating one! Princess Rene is going to use varying tactics to distract you and otherwise make your masturbation session frustrating. Think you'll be able to cum?
It'll be a challenge only the most desperate of wankers can accomplish!
Buy this exciting clip on the video store of Princess Rene.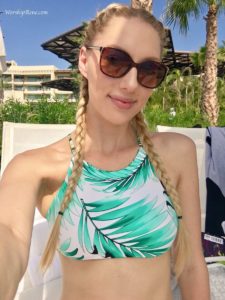 Mistress Nikita knows Her pets crave to be put in their proper place and She wouldn't have it any other way. This little sole lapper knows exactly where it belongs — well beneath the floor that Her gorgeous 6 inch steel stiletto black patent leather studded accent high heels walk on. How fun for Mistress Nikita that Her heel floor happens to allow Her access to the shoe rag She allows it to keep inside its mouth and Her cock, of course. Perfect when Mistress Nikita wants the dirt licked from Her soles or some quality playtime with Her hard drippy toy. Mistress Nikita thought it was important to make sure Her shoe-boi really felt owned so She decided to plunge Her long metal heel deep inside that cock hole. Mistress Nikita knows Her footwear controls its entire outside existence, now it knows Her heels can reach even deeper to control it from the inside! How delightful!
Download this clip on the video store of Mistress Nikita.
Ok slave get naked, on your knees and worship Spoilt Princess Grace in Her thigh high boots! Wearing skintight jodhpurs, you will be drueling at the sheer sight of Her dominance! You're just a boot slave to Spoilt Princess Grace and belong under Her feet! These boots are for sale in the next listing, and She expects you to buy them for you to worship… Spoilt Princess Grace's boots will own you slave!
You can buy this clip on the video store of Spoilt Princess Grace.