In this clip, the most gorgeous Miss Ashley Sinclair catches Her friend crossdressing and make them jerk their little dick off and eat their cum!
You can buy this amazing clip on the video store of Miss Ashley Sinclair.
Goddess Amanda had two new expensive sneakers waiting for Her to unwrap under the tree. She knows you love watching a hot girl in sneakers tease and taunt you. Goddess Amanda's bare feet are enough to make you cum but when She slides them in and out of Her shoes it will be all you can do to not cum in minutes.
This clip is a total treat for Foot Fetish & Femdom fans!
Download this clip on the video store of Goddess Amanda.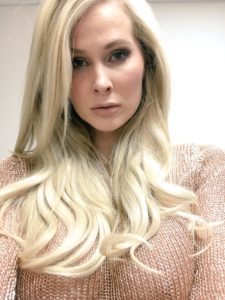 The first installment of a five part series where you will edge for Goddess Dommelia until Her birthday. She teases and mentally dominate you, give you JOI and commands, and wrap you further around Her little finger in preparation for Her birthday on Saturday.
Now be a good slave to Goddess Dommelia and buy this exciting clip from Her video store.
Miss Blondie
 loves to publicly humiliate you. It's just so easy.
She
needs
Her
grocery shopping done and you're going to do it for
Her
. What a lucky boy! Oh, it's not as easy as it sounds… There's some surprises on your shopping list. Good luck, loser.
Wanna know more?
Lose yourself in a short trip of a tempting balance between fire and ice from Goddess Amanda Herrin. Lick it good, grab a tissue and wipe those tears of pleasure.
Increase your addiction to Goddess Amanda Herrin by buying this clip from Her video store.