It's time to prove your loyalty. It's time to take a risk. It's time to do something dangerous. Make yourself vulnerable for Goddess Violet Doll. Show Goddess Violet Doll you'll do anything to serve Her. Anything to please Goddess Violet Doll.
DISCLAIMER: Viewing this clip may result in addiction, male submission and complete financial ruination!
You can buy this clip on the video store of Goddess Violet Doll.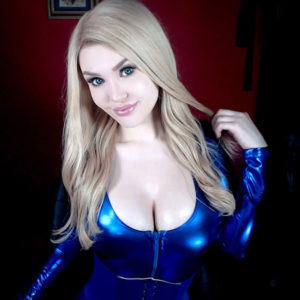 Goddess Nina Elle knows you aren't a REAL man. You are a loser and a wimp. And She won't give you any more detail than that. So download this clip if you want me to rip you to shreds while comparing you to a REAL man- and how you will ALWAYS lose out.
And you will LIKE it if Goddess Nina Elle tells you to! Weirdo. LOL!
Know more by downloading this clip on the video store of Goddess Nina Elle.
Mistress Lynn Pops has been in these pantyhose and high heels all day. Her feet are so stinky and sweaty in them. Mistress Lynn Pops knows how much it turns you to smell them. That long day wear smell. Come over here and tell Her what they smell like. Go on and worship Her perfect feet, taste them.
Be the stinky foot slut of Mistress Lynn Pops!
Download this exciting clip on the video store of Mistress Lynn Pops.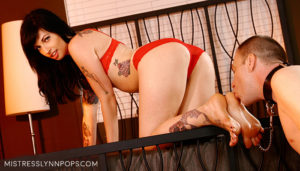 Come in relax, and allow the sensual Goddess Celine to take you to the depths of submission with Her erotic voice. She will seduce your mind and body, allowing you to melt into Her sweet darkness. You should be so lucky to experience Her dominance. Maybe this is your first experience, or not, yet you can become aware of how easy and natural it is, to just let go and sink into this soothing feeling, as Goddess Celine's sweet darkness wraps around you.
Come with Goddess Celine & step inside Her world!
Buy this wonderful clip on the video store of Goddess Celine.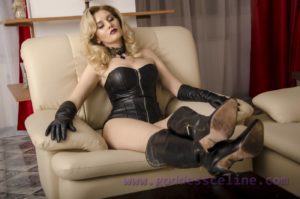 Lucky you! Goddess Gwen just got back from a hike and Her cute little ankle socks are all sweaty and ready to be worshiped! So go on and assume the position on your knees and whip out your cock because you're going to jerk off while you worship Her sweaty Goddess socks! Jerk to it as She instructs you, slow at first, then speeding up, then stopping while She talks seductively about Her sultry sweaty socks. Goddess Gwen will start you up again and stop, She is in control of your orgasm, if and when it happens.
You can buy this amazing clip on the video store of Goddess Gwen.