Ceara Lynch spoiled us with some extremely HOT new clips today:
Love Spell – Get it at NiteFlirt.com
Happy Birthday Donald – Get it at Clips4Sale.com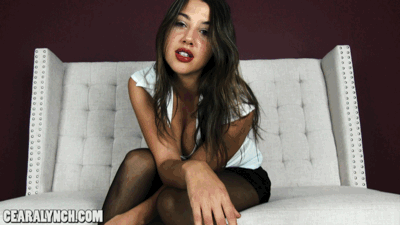 And if that wasn't enough, then She updated Her members website CearaLynch.com
and then released another clip, Eat My Gummy Penis – get it at KinkBomb.com
Princess Breanna reminded us that "Your weekend vs our weekend! Hahaha we always WIN!" In this very HOT clip Your Weekend Sucks – Get it at iWantClips.com
After spoiling Her fans with such a hot clip, Princess Breanna got on a jet and went to California for the day. What a life!!!
Before the day ended She treated her fans to another irresistible clip:
Weak For My Ass In Yoga Pants – Get in at iWantClips.com
And yes Princesss Breanna, we certainly are weak for You in those yoga pants!
Mina Thorne had a surprise start to Her day today. "It's a rare sight to see the UPS truck drive past my house without stopping. #spoiled" Yes You certainly are spoiled as You deserve to be!
"Oh look another new clip. Have fun with this one "Degrading Arousal"" Get it at Clips4Sale.com
Mina's day ended with her telling her fans to hit her wish list and get Her those new dresses & the bellydance DVDs so She can work on Her shimmy!
Princess Mindy started by letting everyone of her fans in on a great secret, that all of Her newest clips are cheaper in Her iWantClips Store than anywhere else!
Then onto some Twitter work, where She deleted 36,846 tweets – that is impressive!
Princess shared that She likes bitchy bossy women (well who doesn't). "For sure if I was a guy I would only date bitchy bossy women… Nice girls are fucking boring! Sassy ladies get my metaphorical dick hard." Love it!
woohoo cant wait to wear this skirt!!! #amazon #wishlist #JustPurchased #slavePurchased #findom
Then Princess Mindy received a $500 tribute! (As She should every day!) Then off to the gym, sacrificing a sexy blowout from earlier. Beauty has is price – but hopefully Princess will receive another large tribute to cover another blowout!
Before ending the day, She released an intoxicating clip "10 hour intox Fuck Over" on Clips4Sale.com: