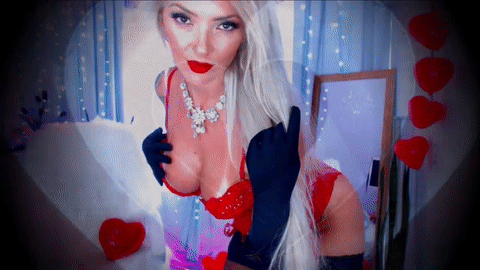 Welcome, its a very special day, you wanna be a Goddess Domme Vanessa's valentine? You ready to submit, to obey, to get mesmerized by this amazing curves and sexy voice, She loves to use Her power over you. Indulge your addiction. Give it all away and let Her take all control.
Wanna know more?
You can buy this amazing clip on the video store of Goddess Domme Vanessa.
Everything on Miss Sarah Dom's looks like money. Her shoes worth more than your budget, Her perfume is more than your whole month food… Miss Sarah Dom smells like fresh out from the bank and you will gonna keep it that way. She does not care if you will work 24/7 or not eat, your money look so much sexier in Her hands and you can't stop yourself piggie submitting your wallet to Her. Miss Sarah Dom is married with your money so they are Hers to play with therefore your new pleasure from now on will be to spoil Her.
Start spending by downloading this clip on the video store of Miss Sarah Dom.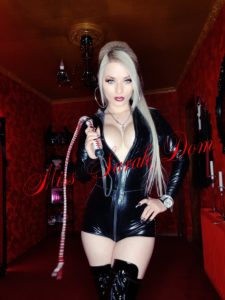 Goddess Amber heard sexy girls who smoke make you so weak.. Good thing Goddess enjoys a smoke, and you can be around. That sounds so hot. Have you ever tried ashed before? You do want to stay don't ya? Well, let's open your mouth and become Goddess Amber's new ashtray. You will love it. -WITH AUDIO-
Increase your addiction to Goddess Amber by buying this clip on Her video store.
Have a bottle of wine ready to watch this clip. You have come round to Goddess Dommelia on Valentine's Day, and of course you came with a couple of bottles of wine. She has a fun little idea… Every time She says the words "Valentine's Day", you have to drink from you wine bottle. You can trust Her though… Goddess Dommelia won't get you too tipsy! Now you've had a bit to drink She has another idea. You're going to get on your back and fuck your ass with that empty wine bottle. There's a good bitch!
Download this exciting clip on the video store of Goddess Dommelia.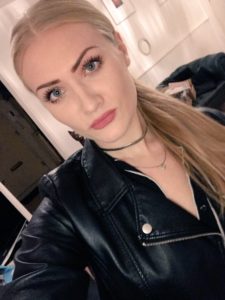 What better way for a loser to celebrate Valentine's Day then to worship Goddess Lilith's body? You have no reason to go out, instead you can stay home & become completely mesmerized by Her. Staring & drooling uncontrollably, you'll be Her little ATM in no time!
Know more by buying this clip on the video store of Goddess Lilith.