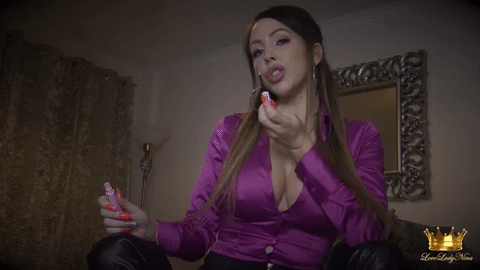 You're about to melt, beta. With every stroke of gloss applied to Lady Nina Leigh's juicy, full shiny lips, you become weaker and even more addicted to Her. You can't help but do everything Her sexy voice tells you to. You just become fixated on Lady Nina Leigh, emptying that wallet on Her. Throbbing in your pants, a true Lady Nina Leigh, zombie. As She pouts Her shiny lips, suck Her finger and run it down Her cleavage, you'll face financial ruin, as your cock throbs and your brain melts at the sight of Her chest and shiny lips. Pure effortless, obedience.
Wanna know more?
You can buy this amazing clip on the video store of Lady Nina Leigh.
Goddess Tangent's slave is completely tied up ready for his Goddess to do whatever She wants to him. Goddess Tangent sees Her slaves cock in chastity and its leaking. Goddess Tangent wants Her slave to be tortured before She plays with this chastised cock. She makes sure the slave is tied up nice and tied by tickling him. She goes back to the slave cock in chastity and grabs his balls. Goddess Tangent loves how full Her slaves balls are and the torment his cock must be in. She shoves Her pantyhose clad knee on his balls as She slaps his nipples with a crop. Goddess Tangent next decides to decorate Her slave with nipple clamps. She puts on a pair of finger spikes to further torment the slaves balls and sensitive nipples. She goes back to the slaves cock and balls and puts and a weight to the them. The slaves cock begins to drip more as his balls fill up. Goddess Tangent scoops the slaves disgusting drippings up and wipes it on his face. Now that the slaves balls are close to the point of exploding Goddess Tangent violently hits them with Her crop. Goddess Tangent decides to let the slave free for a moment but assures him the torment is nowhere near being over.
Download this clip on the video store of Goddess Tangent.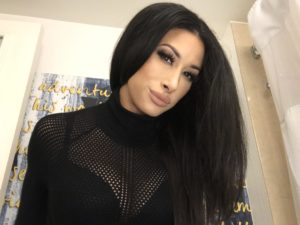 One look at Princess Lexie in this bustier and your brain gets all mushy. These big perfect tits of Princess Lexie are too much for your weak little mind to handle. And that is the way it's meant to be. Her body, Her tits, Her face, Her voice, they were all designed to fuck up your mind. But it feels good having Her balls deep in your mind like this, doesn't it? It feels good to tune out everything else in your life and just focus on Princess Lexie's big round boobs. It feels good to click & pay on Her command. It feels good to be mind fucked by Her. You need it. You live for this. You live to serve Her. You live to please Her. Nothing else matters now.
Increase your addiction to Princess Lexie by buying this clip from Her video store.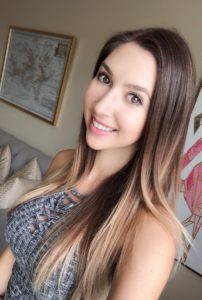 You're nothing but a lonely little perverted loser. It only took one good look to analyze you down and figure out that you, are beyond a little beta bitch. Do you really think that your kind really deserves to watch porn? To see naked pussy? Tits? NEVER, the only hope you have for any sort of pleasure is jerking to censored porn, which you WILL be doing from now on. Let Goddess Angel's words sting and sink deep into your core, as She reminds you of your exact place on this earth. You're so lonely, don't you wish you could just take a little peak at pussy? Maybe Goddess Angel's pussy.. Mmmm… Look at the way She rubs Her sexy, toned body… You'll never have any experience like this other than over a clip, a computer screen, worshipping your bratty Goddess. You were born to serve as a good little beta bitch, as a good pussyless servant. She means, with a dick like that? She hardly considers sexless, degraded, abused little slave boy, She is going to use you to your complete potential, program you to only stroke to censored porn… To fuck your fist until your numb with the affirmations that YOU will always be a fucking loser boi. Pussy has now become your trigger word, and now, Goddess Angel is going to flaunt it right in your face, and take it away, just like every other woman ever done in your sad little existence. Jerk that inferior dick to Goddess's cruel words. Fuck your fist to your realty, and your new only watching censored porn!
Now be a good slave to Goddess Angel and download this exciting clip from Her video store.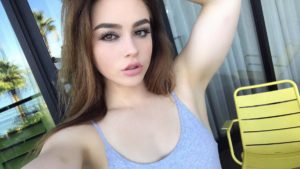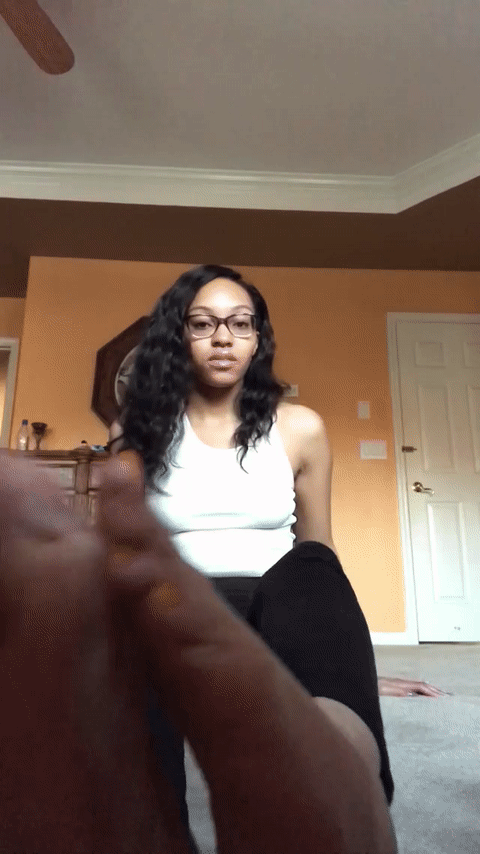 You love the way you're teased by Goddess Exotic. Giving you instructions to jack off to Her lovely soles & arches fills your brain and dick with joy. You're defenceless at the sight of the glistening spit on Her soles.
This clip is a total treat for Foot Fetish & Femdom fans!
Buy this clip on the video store of Goddess Exotic.