Mistress Lynn Pops wants you to feel Her today. Your nipples are going to take a beating. Your balls and cock will feel Her strength. You will be using clamps or another device like clothes pins to inflict pain on yourself for Mistress Lynn Pops. That's the only way She would even consider letting you cum.
Wanna know more?
You can buy this amazing clip on the video store of Mistress Lynn Pops.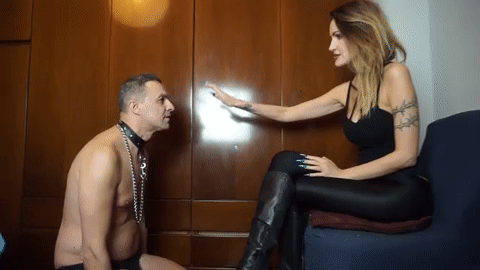 Lady Mesmeratrix has Her slave here and She wants to make him addicted to Her leather boots. Lady Mesmeratrix starts hipnotizing him, with Her hands and nails first, then She makes him sleep and She makes him go deeper swinging Her boot before his eyes. He gets more and more addicted, he goes deeper and deeper into trance. He licks and sucks the boots at Her command. When he wakes up, he doesn't remember what happened, but he can't remove Her boots from his mind. Lady Mesmeratrix created a new obsession in his mind.
This clip is a total treat for Boot Fetish & Femdom fans!
Now be a good slave to Lady Mesmeratrix and download this clip from Her video store.
You want to cum? Earn it, Loser! You can't resist Lady Anja's sexy body. So play with your dick and worship Her in Her shiny bikini. You will get a very sexy cum countdown but Lady Anja will tease you too! And now you have to pay for this clip before you get Her permission to play with your loser dick.
Increase your addiction to Lady Anja by buying this exciting clip from Her video store.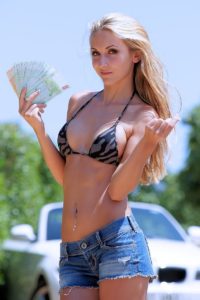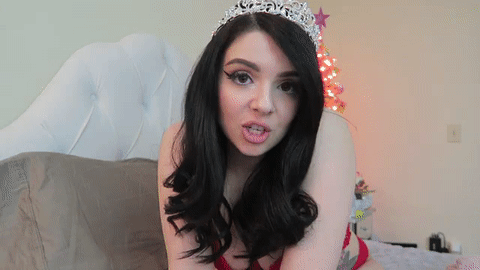 Goddess Nichole deserves it all. You stroke your cock, you send to Her. Goddess Nichole will drain you till the last penny. She is the reason you wake up every morning. You give in to Her. You give it all to Her.
Start spending by downloading this clip on the video store of Goddess Nichole.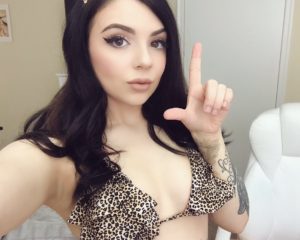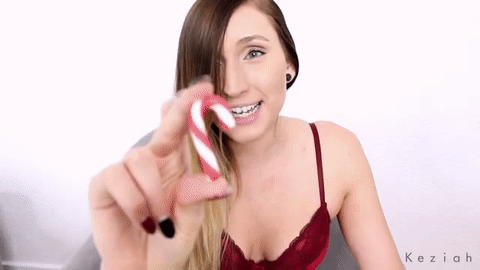 Hey loser! Princess Keziah was out shopping and She saw somethings that reminded Her of you. She knows you have an itty bitty dicklet, and sometimes She thinks you don't realize just how small you are. So Princess Keziah found some things to make it easy for your tiny loser brain to understand. Plus it should get you in the holiday spirit LOL.
Know more by buying this clip on the video store of Princess Keziah.