Goddess Lindsey Leigh's birthday is coming up, not that this should be an excuse to spoil Her. Every paycheck should be a reminder to spoil Her. It just so happens this is the time of year when She gets really spoiled. Yes, thats right,Goddess Lindsey Leigh can be brattier, it is possible. How could you say no to Her? In this clip not only will you fall head over heels for Her, you will spoil Her more than you have spoiled any woman.
Goddess Lindsey Leigh wants it all, give it to Her!
You can buy this amazing clip on the video store of Goddess Lindsey Leigh.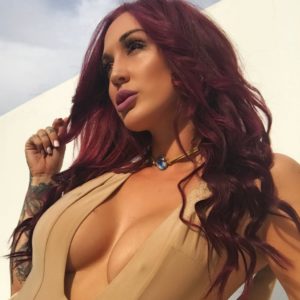 Mistress Sarah Jessica & Mistress Fetish Liza
Taking a break in the lounge Mistress Fetish Liza and Mistress Sarah Jessica use their slave as a foot stool. They decide they want their heels, cleaned before continuing to deal with their other slave in the next room. The slave uses his tongue firmly to make sure their heels are spotless. It's quite clear that this slut is getting aroused by this so they decide to treat him by ordering him to clean their leather clad body too. What a lucky slave…
Must buy clip for Shoe Fetish & Femdom fans!
Download this clip on the video store of Mistress Sarah Jessica.
Totally useless he is not… he can serve Mistress Fetish Liza as Her ASHTRAY SLAVE. She points out how lucky he is, receiving Her black cigarette ashes and stimulating smoke in his face. He is nothing more than a garbage container for Her smoking habit. Mistress Fetish Liza loves how much he hates it!
Now be a good slave to Mistress Fetish Liza and buy this clip from Her video store.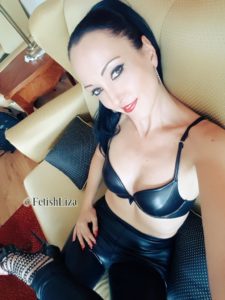 Goddess Carly & Mistress Karina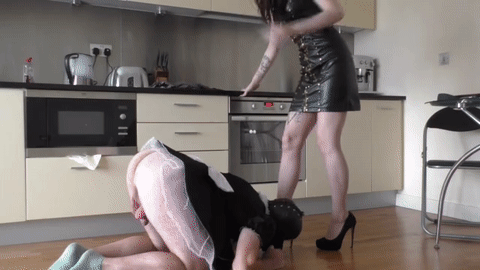 Ever wondered what it's like to meet Goddess Carly in person? Now you can see first hand as Mistress Karina and Goddess Carly meet with their maid "little bitch boy". Firstly, they subject him to some hard ball kicking, and a bit of corporate punishment. (the camera cuts off, so they lost quite a lot of the ball busting was missed, the next real time clip will include more) Then they had him hold our ashtray whilst they smoke and tell him how worthless he is. The lucky bitch even got to worship their heels, he even got to suck the stiletto. He already can't wait to come and get abused by them again, and after seeing this clip, you will want too as well.
Buy this exciting clip on the video store of Goddess Carly.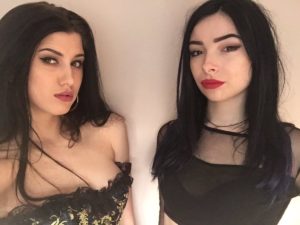 Your Greedy, Sexy, Demanding, Intelligent Goddess is waiting for you at home will you have been at work all day. You return to find Miss Foxx dressed in this stunning red satin lingerie and it has you all in a tizzy… and those brown pantyhose? Wowwwww. On your knees and present Miss Foxx with the ca$h you have earned today. Do you think this is good enough?! You don't want to lose Her, do you? SO FIND MORE.
Start spending by downloading this clip on the video store of Miss Foxx.