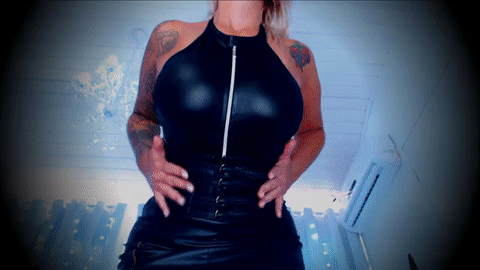 Domme Vanessa has no problem in taking your money, everyday someone asks Her "How can i serve You Goddess" and the answer is: tribute Domme Vanessa, then worship Her, because She is worth everything. You get so addicted by Her that you can't control yourself.
Wanna know more?
You can buy this amazing clip on the video store of Domme Vanessa.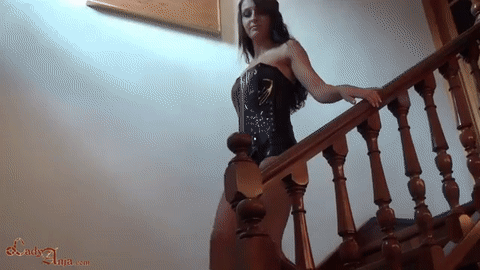 Just by looking into the eyes of Lady Anja, all Her slaves know exactly what She wants them to do next. Yes, the eyes are the mirror of the soul. If any of Her slaves takes a closer look at Her eyes, he can clearly see that he is only a toy, a thing that She uses for Her amusement. But you can also see the future while looking into Her eyes – a very painful, humiliating and agonizing future. In this clip you can see Her whole body, you're even allowed to look at Her amused eyes.
What are you waiting for? Admire your Goddess Lady Anja in Her corsage and Her sexy heels.
Now be a good slave to Lady Anja and buy this clip from Her video store.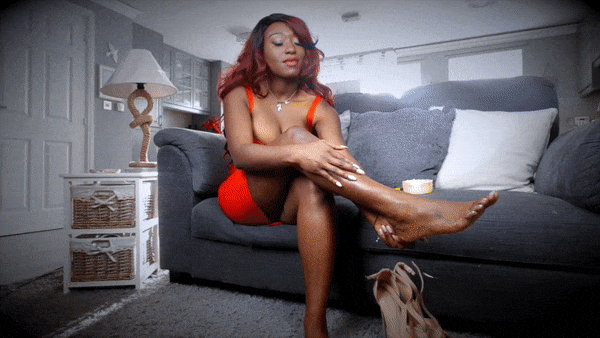 Listen carefully… Miss Foxx is going to teach you and train you to be Her cuckold. You know deep down that you have never been good enough for Her, Miss Foxx is so far out of your league but you don't want to lose Her, do you? Miss Foxx is about to go on a date and you're going to help Her get ready. You are a little apprehensive about this but just listen to Her and Her guidance. Are you jealous? Well… You will understand that this is the best that you can offer Her…. And if Her date goes well tonight, Miss Foxx will bring him back to the bed and fuck him… Your dick will be jumping in delight…
This clip is a total treat for Cuckolding & Femdom fans!
Download this clip on the video store of Miss Foxx.
Empress Jennifer knows what you're thinking.. "another beautiful brat ready to take all my money." NO. She is not a brat. She is your deserving Empress who rules you. AND She introduces you to your new life.. As Her slave. And there are rules to follow under Her roof… and you are to follow them completely. Empress Jennifer will train you to be more than the piece of shit you are now. Follow Her lead, you low subhuman. Empress Jennifer will transform you.
Buy this exciting clip on the video store of Empress Jennifer.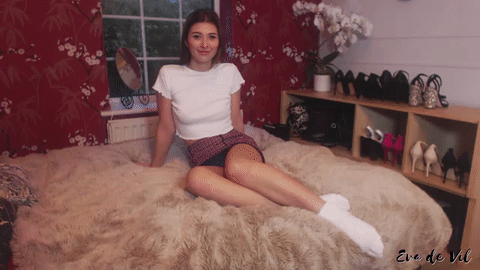 Your teeny tiny little belly button flap penis is the most hilarious thing Goddess Eva De Vil has ever seen. She just can't stop laughing at it. Goddess Eva De Vil is so adorable and mean and it's so funny how hard it gets when you're embarrassed. You are truly pathetic. She is in stitches.
Increase your addiction to Goddess Eva De Vil by downloading this clip from Her video store.