To earn a place in the FemDom world of Goddess Tangent, slave slut Stefani Special is tasked with orally pleasing the feet of the Goddess. Tied up on the ground in chastity, Stefani is at the foot of Goddess Tangent's throne, waiting for her Mistress to arrive. Dressed in a black dress and high-heeled black sandals, Goddess Tangent sits on Her throne and coerced Stefani to lick the bottoms of Her shoes thoroughly. Then, of course, the shoes get removed and Stefani gets to lick the soles and heels of Goddess Tangent. The slave is starting to enjoy servicing the feet of Goddess Tangent from below and gets to struggle in the chastity cage.
You can buy this amazing clip on the video store of Goddess Tangent.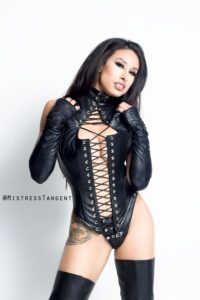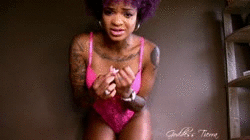 Hey short dick loser! You don't stand a chance look at that thing its fucking disgusting! You even jerk off like a loser, just you and your 2 fingers pumping away obsessively while you listen to Goddess Tierra's JOI instructions and as She humiliates you! Perfection like this is off limits to a 2 finger pumper like you, just keep stroking away hoping and wishing you could have the chance!
Download this clip on the video store of Goddess Tierra.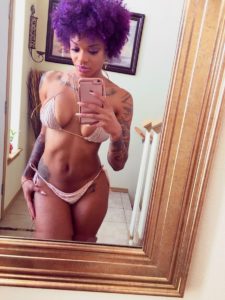 This exciting clip from Goddess Lottie Harley has these 5 easy sissy tasks. Can you complete them all?
Know more by downloading this clip on the video store of Goddess Lottie Harley.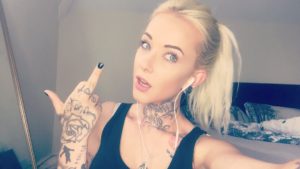 Ugh what the fuck are you doing here?? Goddess Asia Perez thought She made it very clear your pathetic loser ass is NOT needed. Go Away, you tiny piece of scum. You worthless piece of shit,what can your tiny ass do for Goddess Asia Perez? NOTHING… She can barely see you on Her carpet. Go back to wherever you came from!
This is a Virtual Reality Clip!
Buy this clip on the video store of Goddess Asia Perez.
Let Goddess Blonde Kitty melt away all that stress, all other thoughts, until all you focus on is Her. As you watch Goddess Blonde Kitty's hypnotic commands and tantalising movements, you feel yourself slipping into an addiction to Her. Your mind becomes calm, your brain awash with the desire to please Her, to make Her happy, to be a good boy for Her though your submission. Let your mind melt until you are completely and utterly under Goddess Blonde Kitty's control.
Increase your addiction to Goddess Blonde Kitty by downloading this clip from Her video store.