Have you taken your devotion far enough? Truly explored all your fetishes? Goddess Lindsey Leigh doesn't think you have, you wanna know why? Because you do not exist to Her. Goddess Lindsey Leigh has no idea who you are. You know how you can change that, by becoming a loyal kik slave to Her. She wants you to think about Her all the time, begging for assignments, begging for bills, begging for tasks, showing Her in compliments.. Goddess Lindsey Leigh deserves all your attention. When you wake up, when you're asleep, when you're at work… She wants to be on your mind. Listen as She tells you all the ways She can play with you.. all the ways She can further own your cock and you. Look at Goddess Lindsey Leigh, look at all of this, you can't resist Her and you don't want to.
Increase your addiction to Goddess Lindsey Leigh by downloading this clip from Her video store.
Mmm, Goddess Amalia Money looks good in this sheer thong & shiny bikini top with Her tits popping out. That's what your male brain sees first, right? Goddess Amalia Money has big plans, and you're a part of them!
Wouldn't you like to know what they are?
Know more by downloading this exciting clip on the video store of Goddess Amalia Money.
Mistress Dahlia gets to the bottom of who is causing trouble in Her stable. You're ring side to watch the whole thing as panty boy slave c receives a strict ballbusting and humiliation when Mistress Dahlia finds out what he's been doing behind Her back.
Wanna know more?
Buy this clip on the video store of Mistress Dahlia.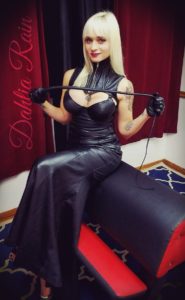 You want to learn how to please Mistress Ruby Enraylls don't you? The right way, isn't that right? But you need some encouragement and She knows just how to help you pay close attention. Don't mind the spiral, just pay close attention to every word She says and you'll learn how to please your Goddess nicely. Hang on Her every word and you'll be Her good boy. That's what you want isn't it? To be molded and shaped into Her perfect pleasure toy? With no will or opinion of your own. Nod for Mistress Ruby Enraylls. Very good now don't look away while She teaches you how to please Her.
You can buy this clip on the video store of Mistress Ruby Enraylls.
Isn't it fun to lose yourself to someone else? Especially someone as beautiful as Goddess Valora? You've given up your power and surrendered to Her and you feel better for it. Through weakness you'll find a higher pleasure. Listen to Her voice and let Her words have power over you. Your cock belongs to Goddess Valora now.
You will be playing by Goddess Valora's rules, no matter what they may be!
Download this amazing clip on the video store of Goddess Valora.