Goddess Jasmine Mendez caught the new slave sitting on Her throne & no one sits on Her throne! Slaves belong on their knees, bowing down to Goddess Jasmine Mendez. Teaching Her new property some manners & beating it until She feels like it's enough. Hearing him beg for forgiveness is only the beginning. She whips it until it's completely broke & crying for mercy. He'll never touch Her things again without permission & Goddess Jasmine Mendez will make sure he knows She is the boss.
Men are useless until trained properly!
You can buy this clip on the video store of Goddess Jasmine Mendez.
Good boy for getting up here. Goddess Bratty Bunny is really enjoying watching you move up, being trained like She wants to be a pay piggy. To understand that this has to happen if you want to be Her slave. To financially serve Goddess Bratty Bunny and serving Her in all ways. This feels good to be here, under Her, following Her words. Today you'll be shown a slightly different method of giving to Goddess Bratty Bunny. If you want to cum, you will follow Her rules. Gift Her, tribute Her, worship Her.
You'll need Goddess Bratty Bunny's wishlist link – SpoilBrattyBunny.com!
Buy this exciting clip on the video store of Goddess Bratty Bunny.
You must be so lucky to be here staring at the most gorgeous Mistress Tangent. Today you will learn how to be a good foot slave to Her. Come here, slave, stick out your tongue. Follow Her commands and increase your efficiency in being a better foot slave to Mistress Tangent.
Once the clip is over, you will learn foot fetish the hard way!
Download this wonderful clip on the video store of Mistress Tangent.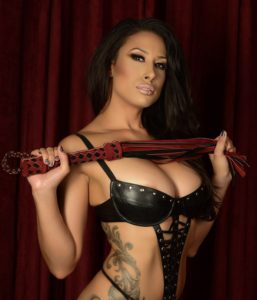 Hey there little virgin boy. Princess Samantha knows you've been watching Her wanting to get addicted, it's these big boobs you love to worship right? She knows you want to impress Her but can't afford cam time or real time so why don't you tribute Her beautiful breasts in this video and let them mind wash you and demand your paltry wages on demand? Is that your pocket money all gone you little virgin freak?? Ha-ha, good, Princess Samantha's job is done!
This clip is absolutely amazing. Just buy it!
You can buy this clip on the video store of Princess Samantha.
This rejected loser was dumped by his previous Mistress. "He was weak and lazy" She said, so Mistress Kawaii is taking him and using him like the reject he is. Why not utilize this slave to be Her foot rest, and afterwards, make him carry Her around on his back. Ouch!! That's a heavy load for him. Mistress Kawaii's big juicy ass is rubbing all over his back with each step he takes. He is so weak, and Mistress Kawaii loves to use him.
Know more by downloading this clip on the video store of Mistress Kawaii.