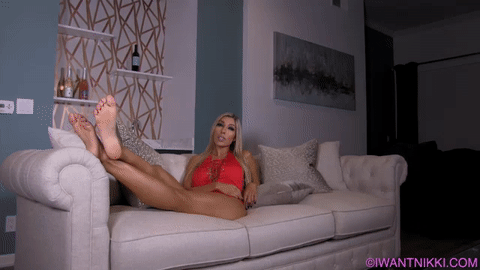 Princess Bratty Nikki knows you've been dying to stroke your cock to Her sexy feet. Well today you get your wish…kinda. Stroking it to Her cute feet today means abusing yourself. You're down with that right?! Good because Princess Bratty Nikki most definitely want to inflict some loser abuse on you. Follow Her instructions and enjoy this painful JOI!
You can buy this amazing clip on the video store of Princess Bratty Nikki.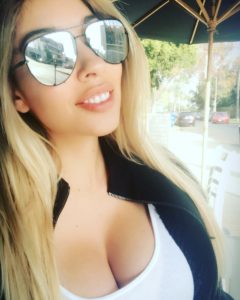 Did you really think Goddess Lindsey Leigh would let a jerk-o-holic like you cum without having some fun? You must think She is someone else, no, you will endure some punishment. You jerk every day, multiple times a day.. It is time for you to really work for it. Slap, punch and endure ball busting to earn your orgasm. This is Her favorite part, you in pain. Think you'll be able to release? We'll see…
Know more by downloading this clip on the video store of Goddess Lindsey Leigh.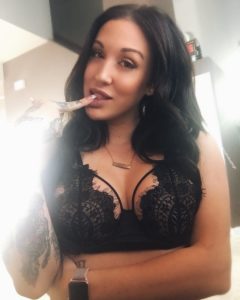 Look at Lady Anja's new shiny tight leggings! Your pathetic loser dick love Her ass in tight clothes, right? Worship Lady Anja and hope you get more soon!
Now be a good slave to Lady Anja and buy this exciting clip from Her video store.
Do you like Goddess Lulu's sexy black corset? It's so tight on Her body it makes Her Goddess tits look juicy and big. These natural round titties are so mesmerizing; you can't look away. You're fantasizing about them right now. You want to be near them. You crave just one sweet touch, feeling their fullness and natural bounce. Keep your eyes focused on Her big titty cleavage, stroke harder and faster for these tits. Ache for them, repeat your mantra, and get weaker for them.
Increase your addiction to Goddess Lulu by downloading this clip from Her video store.
Well hello loser… today Queen Regina wants you to worship Her amazing perfect body, and of course She will humiliate such loser like you… but nothing can stop your feeling even while She humiliates you every time.. Taking you down and destroy your ego… you are nothing more then submissive horny loser… who cant stop thinking about Her perfect body, silky skin and amazing smile… No one can be better then Queen Regina.. don't expect Her mercy…
Buy this clip on the video store of Queen Regina.