What's the best way to serve your Empress Jenna Sativa? It's certainly not by stroking your cock. Today She is going to give you a little lesson on how best to please Her. Make sure you listen carefully and take notes if necessary. We are going to talk about rules, consequences. service and most importantly, SPENDING!
You can buy this amazing clip on the video store of Goddess Jenna Sativa.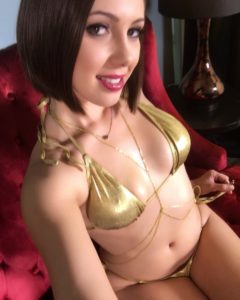 Its your lucky day. In this clip, you will see Miss Ashley Sinclair flicking Her tongue from all angles out of Her mouth. You will just love it.
Know more by downloading this clip on the video store of Miss Ashley Sinclair.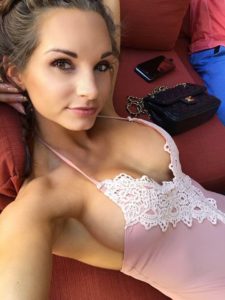 You're a man with base desires… TITS, TITS, AND MORE TITS. You can't stop thinking about tits, you close your eyes and all you see is tits. You constantly jerk to tits… And what better way to fulfil your fantasies than you edge over and over again to the beautiful natural 36DD breasts of Miss Foxx. So smooth, pillowy and bouncy… And this shiny blue dress accentuates Her perfection so perfectly! Look at how hard Her nipples are because teasing you turns Her on SO MUCH. Go on, jerk your cock to them, this will be the best experience of your life…
Now be a good slave to Miss Foxx and buy this clip from Her video store.
Mistress Stella Liberty has had this pet for quite some time and She feels it is the right time to put him to the test as Her personal house slave. His trial period begins today. She replaces his normal leash with one made of solid chain, strong enough to keep him locked in the house with no chance of escape. He will bear the chain and padlock with pride while performing various cleaning tasks and chores for Her while he is under consideration. She gives him his first task of wiping down the book shelf but when his work is not up to par with Mistress Stella Liberty's standards, he must be punished for his first infraction.
Download this exciting clip on the video store of Mistress Stella Liberty.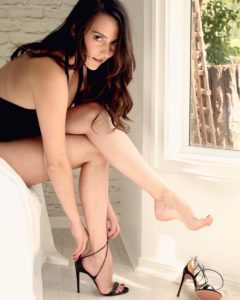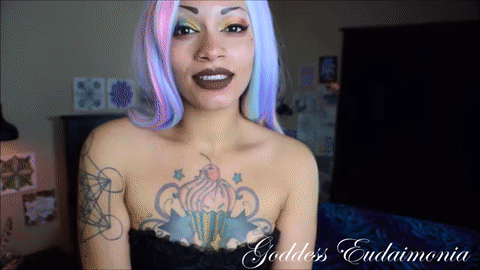 On Goddess Eudaimonia's days off, She takes some much needed girly time for Herself. She files and paint Her nails, She washes, moisturize and twist up Her Natural hair in it's glorious kinky state, She plans out Her next videos & muse over the sexy outfits She will be wearing. Oh, how Goddess Eudaimonia loves listening to music where as the men serenade beautiful Women, like Herself. She thinks it's time that She addresses a breed of submissive that She has been seriously neglecting. This is all about you, sissy!
Increase your addiction to Goddess Eudaimonia by buying this clip from Her video store.