Goddess Lindsey Leigh has a special treat for Her foot slave today. She knows you wish it was you who was rubbing oil all over Her body. Feet, Legs, Ass how are you going to make it past 3 seconds? Goddess Lindsey Leigh wants you to kneel before Her and admit you are Her foot slave. You will come to release, but only when She says. Will you pass your foot training to serve your glowing Goddess? She hopes so, She needs a rub down!
This clip is absolutely amazing. Just buy it!
You can buy this clip on the video store of Goddess Lindsey Leigh.
How very delightful to pull down those ugly man jeans and find a nice pair of black pantyhose underneath! They must feel so good clinging to your legs, but they don't feel nearly as good as Mistress Nikita's FF nylons, do they, whore? She just loves a drippy hard toy smothered under the sheer fabric. There's no hiding how excited they make you and how much you'd endure to get a lick of Mistress Nikita's smooth sweet nylon feet. She will trample you with her high-heels, slap your face with Her sole and tease that cock until you beg Her to let you cum. Not this time, slut… you'll have to wait for part 2!
Increase your addiction to Mistress Nikita by buying this clip from Her video store.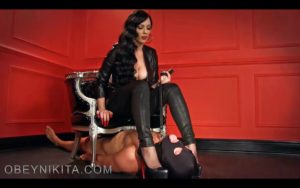 This is the first naughty outdoor video of Miss Luscious! Trying not to get caught by all Her neighbours outside, She strips down into the nude, play with Herself and then get Herself off with Her hitachi, all while trying not to be too loud.
Now be a good slave to Miss Luscious by downloading this exciting clip from Her video store.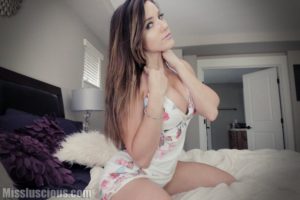 Empress Lauren Phillips doesn't care about you. She has better things to do than give you Her time. So just sit there and watch Empress Lauren Phillips loser!
Know more by buying this clip on the video store of Empress Lauren Phillips.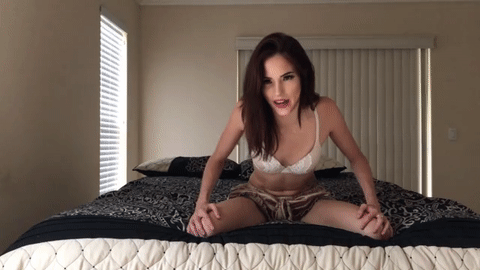 You REALLY think anyone is going to want to fuck you with that sad, pathetic excuse for a penis? Well, if so, allow Goddess Angie to change your mind..
Download this clip on the video store of Goddess Angie.