This slave has been perving on Mistress Courtney's boots, he cannot think of anything else side from those buckled PVC boots – Mistress Courtney will punish him for his obsession by trampling his naked body and making him gag on those gorgeous boots!
Must buy clip for Boot Fetish & Femdom fans!
You can buy this amazing clip on the video store of Mistress Courtney.
Goddess Allie Eve Knox posted a new clip and it's a total treat for Her sissy slaves. This clip contains sissy tasks and findom. Get ready to follow the orders of Goddess Allie Eve Knox.
Start spending by downloading this clip on the video store of Goddess Allie Eve Knox.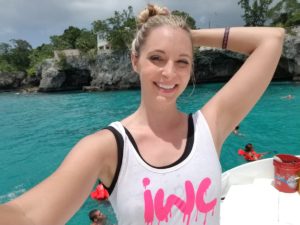 This clip is probably the closest you will get to a good old fashioned British classic spanking. Miss Suzanna Maxwell is using both Her bare hands and a wooden paddle to make some serious changes to the colour of Her slaves naked bottom. As a true Sadist, you can imagine how much Miss Suzanna Maxwell enjoys to dish out this kind of physical punishment. No stop word – no mercy – just pure sadism.
Know more by buying this clip on the video store of Merciless Dominas.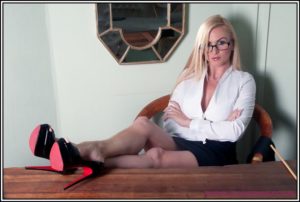 The clip you wanted for so long. A lot of lips tease, tongue licking and finger sucking goes with sensual jerk off encouragement. Miss Honey Barefeet wants you to confess your addiction to Her lips, show Her your desperation and desire to jerk off no stop as She licks them for you. Playing with weak horny men is so easy. Your dick is always controlling you and Miss Honey Barefeet is controlling your dick. You dream about that mouth begging for your cock. This clip will make you jerk off so many times. It's addictive.
Increase your addiction to Miss Honey Barefeet by downloading this exiting clip from Her video store.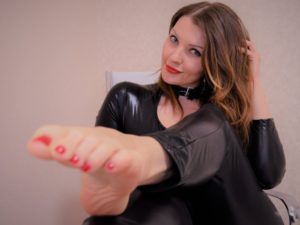 You can't resist Goddess Sweet Maria. Even if you tried. You can't resist Her legs, Her perky breasts, Her round ass, Her feet in sheer black nylons. Watching Goddess Sweet Maria suck on Her little stick makes you want to stroke yours. And you probably are already, like the degenerate little pervert you are. Up and down. But oh no no. Full balls, empty wallets. You love it when She controls you. You need to be told what to do – and you love it when She tells you exactly what to do. But Goddess Sweet Maria's pleasure comes first. Going broke for Her is what will get you Her divine attention, the price to pay if you want to touch yourself and cum for Her and Her smoke. That's the ultimate surrender, after all. In this game there's one rule and one rule only: pay, then play.
Now be a good slave to Goddess Sweet Maria and buy this clip from Her video store.