Instant loser mode! Ha-ha, that always happens the moment you see Princess Bratty Nikki's long luxurious legs. You become a pathetic drooling hand humper begging to pay. LOSER! Princess Bratty Nikki's legs are so sexy that you love when She calls you a loser. It turns you on so much that She is so rich, spoiled and greedy. You fantasize about Her long legs and the loser-funded luxurious lifestyle they get to live. Princess Bratty Nikki has the sexiest outfits and heels and She doesn't pay for any of it. Losers always give in to Princess Bratty Nikki and Her sexy legs!
You can buy this amazing clip on the video store of Princess Bratty Nikki.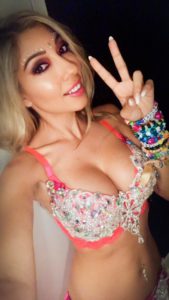 When someone gets promoted from a regular person to Goddess Tangent's slave, a few important changes take place. Firstly, and almost immediately, regardless of background and personality, the person becomes a sissy of Goddess Tangent – a slave object of abuse, commands, and FemDom necessities fulfillment. A lot of sadistic scenarios may follow after, but the one in this video deals with the sissification process that a slut of Goddess Tangent's undergoes in the process of becoming Her personal fuck-slut. See how hard and brutally She fucks that reluctant worthless slave's ass!
Know more by downloading this clip on the video store of Goddess Tangent.
You get so weak for Mistress Lynn Pops, especially when you get your fix. Take a big inhale for Her. It's ok, let it take you to that special place. Where you don't have to think hard. You just follow Her orders piggy. You stroke, inhale and fuck your ass for Her. Then you pay up like a good little human ATM. That's all you are to Her, just another sub to use and abuse. Go on, and go further, go deeper, give it all to Mistress Lynn Pops.
Mistress Lynn Pops will exploit you till you're dry!
Buy this clip on the video store of Mistress Lynn Pops.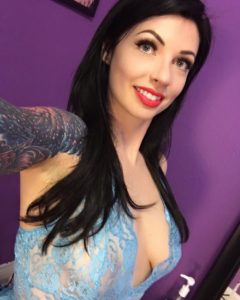 Little clittys should always be locked up! And Miss Foxx shows you little bitches how Her sissy is locked up while She spends time with real men. You would love this to be you, wouldn't you? All dressed up, locked up and serving a Real Man and Miss Foxx…
Increase your addiction to Miss Foxx by downloading this clip from Her video store.
Today is Goddess Amanda's Birthday!!! You need to properly wish Her a happy birthday by sending Her a big tribute and waiting to pick up the tabs from Her night out. Goddess Amanda is going to be a very busy woman celebrating Her birth. Where would you be without Goddess Amanda? Thank Her for existing on this planet with a big tribute! Your goal is to put a smile on Her face each and every day, but today it is even more important that you do.
Now be a good slave to Goddess Amanda and buy this exciting clip from Her video store.