Goddess Jasmine Mendez loves to humiliate pathetic slave boys who grovel at Her feet. She coldly orders Her slave to lick Her high heels clean, wiping them on his tongue until She is satisfied that all the dirt has been removed. She then has him remove Her heels and worship Her feet, but She soon tires of it and decides to have some fun with Her bitch. Goddess Jasmine Mendez slaps his face with Her foot, then crushes his face with it, all while laughing at his discomfort. She then sticks Her foot in his mouth and keeps him gagged while sucking on Her toes. When She has tired of him, She heartlessly kicks him to the floor, as he means nothing to Her.
This clip is a must buy for Foot Fetish & Femdom fans!
You can buy this clip on the video store of Femdom Empire.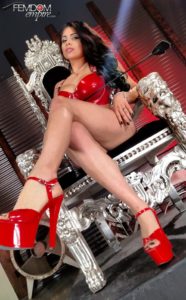 You have a weak spot for Goddess Astro Domina's feet. Watch Her dangle Her amazing new heels until She reveals the objects of your fantasy: Her gorgeous feet and toes. Can you tell what Goddess Astro Domina got for Christmas? Yes, look at those sky high open toe heels. Beautiful right? Combine that with a brand new toe nail color. What a tease. Not knowing when the heels are going to fall. Aren't you dying to watch the shoes fall? So you get a full view of those majestic feet? And so you can finally squeeze that cock of yours even more. Because isn't that what you came for? Don't you want to cum for those lovely feet? Look at how beautiful those soles are, and those toes. There is now way you'll be able to last long, especially with those toes front and center in your face.
And when Goddess Astro Domina finally gives you the countdown, you will achieve your sweet release!
Know more by downloading this clip on the video store of Goddess Astro Domina.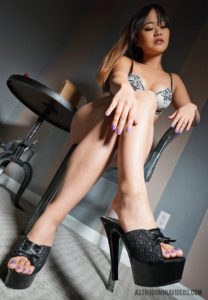 A mesmerize clip for the sissy. You will follow Goddess Bratty Bunny's voice into completely being mesmerized by Her. You will fall deep into a new state of sissification. A man with a clit. You will rub that clit with your pretty pink panties on. Completely overwhelmed at how much of a sissy you really are. Rub Rub Rub that clit. You are now turning into a sissy bitch. A sissy slut for Goddess Bratty Bunny to use. To change the way you think. Slutty slutty, rub rub, now it's time to think about what you will do for Her now. You will start to crave sucking cock. You will want to be completely cuckolded. It's you're true nature to be a submissive sissy bitch and serve Goddess Bratty Bunny.
Wanna know more?
Buy this clip on the video store of Goddess Bratty Bunny.
Alright little bitch, get on your knees, and worship your Goddess. Miss Luscious wants you to take out that pathetic little cock of yours and start stroking it for Her. Miss Luscious wants you to jerk it off fast, She is not going to give you a lot of time to cum today. You're going to cum for Miss Luscious today, and when you do, you're going to be a good little cum slut, and swallow every last little drop.
Ready for the countdown?
You can buy this clip on the video store of Miss Luscious.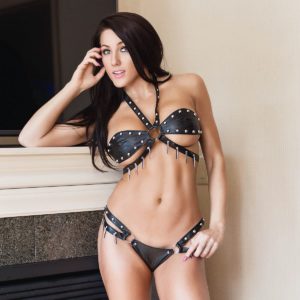 Today You're Going To Be A Good Little Clean Up Bitch For Russian Queen M And Lick All The Dirt Off Of Her Divine Soles While She Humiliates You Like A Weak Little Bitch That You Are.
This clip is absolutely amazing. Just buy it!
You can buy this clip on the video store of Russian Queen M.