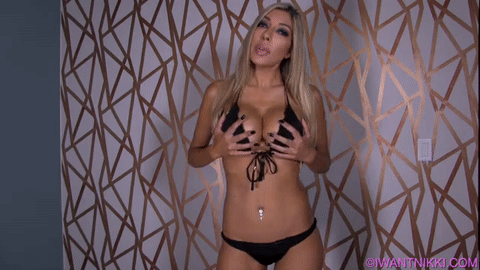 As if you can ever escape. Never gonna happen. Your breast obsession is lifelong and has been a part of you long before Princess Bratty Nikki took over. And taken over She has. Non stop constant worshiping of Her perfect breasts is your life now. Princess Bratty Nikki will never let you stop. You're enslaved.
You can buy this amazing clip on the video store of Princess Bratty Nikki.
While Goddess Mina Thorne is out this evening ringing in the New Year with fun, drinks, and a hot stud… you'll be at home locked up in your sorry little cage. It's really for the best, no one needs a loser like you ruining their good time. So Goddess Mina Thorne has a few tasks for you to follow at home while She drinks and fuck into the New Year!
Wanna know more?
Download this clip on the video store of Goddess Mina Thorne.
Today is the day Mistress Lady Renee's slut needs to behave the best way she can. It is slut inspection day. Mistress Lady Renee will check every little detail. she better is dressed as Mistress Lady Renee has instructed the perverted sissy. She expects complete sluttyness with devotion. From stockings to and to slut walk, all will be inspected. Mistress Lady Renee wants her to have a relaxed arse so She can plug it easily. she needs to have her sissy tits pumped so they are nicely swollen and sensitive. Mistress Lady Renee want the little clit dick locked for to make fun with. She will dangle the key in front of the slut to tease he. Never will She give her pleasure she wants. she will become the toy Mistress Lady Renee uses for Her pleasure. So she better shape up and perform well on Her inspection.
Buy this clip on the video store of Mistress Lady Renee.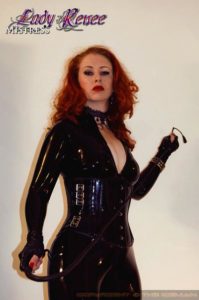 You did okay in 2017, Goddess Dommelia can't say you did badly, but in 2018 you are going to work harder. There are a number of things that you're going to do this year. You're going to be obedient and follow Her instructions exactly, because you want to please Her and make Her happy. Look at Goddess Dommelia; She is perfect and you worship Her from head to toe! So buy this clip, watch it, follow Her instructions and learn how to be a better slave in 2018.
Now be a good slave to Goddess Dommelia and download this exciting clip from Her video store.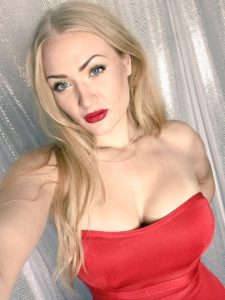 Goddess Eva De Vil wants to use you. You'll find Her so irresistible in this gorgeous white Calvin set that it'll almost be too easy to completely rob you of your financial power. Hand it all over, pay pig.
Increase your addiction to Goddess Eva De Vil by buying this clip from Her video store.