Today Mistress Gaia has Her slave in a very nice position. He is like this for a reason, as he was complaining to Her earlier that his chores were getting him stressed out. So She decided to give him a little relaxation. He is in the sling with his legs raised up and bound in chains. His arms are in a tight leather arm binder and pulled upwards with chains. Mistress Gaia has also applied a double stocking mask pulled tightly over his head and attached it to the arm binder. What a lovely sight, as he squirms and struggles for Her. Mistress Gaia is going out and She wants Her bitch to clean Her shoes. He needs to get that tongue of his going, If not he will be severely punished. For now, Mistress Gaia is going to leave Her shoes and come back to check if he has done a good job. As Mistress Gaia leaves, She laughs at him struggling as he squirms and gasps in his bondage. Her bitch is now learning something about stress tests Ahahaha…
Must buy clip for Shoe Fetish & Femdom fans!
You can buy this amazing clip on the video store of Mistress Gaia.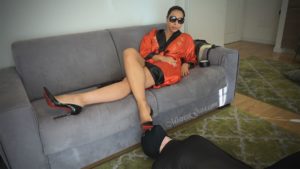 Goddess Tangent knows what Her slave wants, he wants to be crushed and tenderized with Her bare soles. Goddess Tangent is in a sexy bikini and Her feet are bare as She walks all over Her rugs body. Goddess Tangent looks for Her slaves, most painful spots such as his ribs and face. Goddess Tangent loves hearing the pain in his voice as he moans and cries. Every time Goddess Tangent steps on a sensitive spot She makes sure to press hard on it with Her bare feet.
Download this clip on the video store of Goddess Tangent.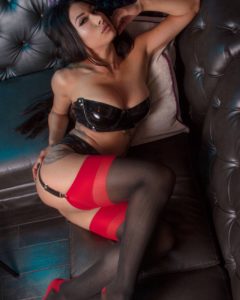 Madame Rena is sniffing Mistress Nora Marinelli's sweaty feet and sucked it while She is sleeping! A little surprise that Mistress Nora Marinelli has lipstick marks on Her nylon feet, and they feel all wet!
Know more by buying this clip on the video store of Mistress Nora Marinelli.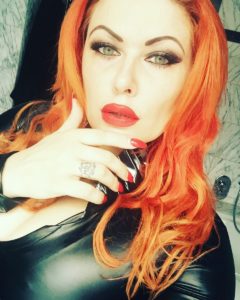 Mistress Lola Ruin knows how much you love a Dominant Goddess in pantyhose. You are going to worship every inch of Her nylon encased body for Her today whilst She teases you… slowly pulling Her tights on and off Her perfect shapely legs. Of course Mistress Lola Ruin wants your nose buried deep in between Her ass cheeks too, sniffing and licking all of that nylon for Her.
What a perfect little panty bitch you are!
Download this exciting clip on the video store of Mistress Lola Ruin.
Miss Roxana Rae can't believe we are married! You are such a great guy and She is happy you were patient and understanding about waiting till we got married to have sex. Miss Roxana Rae actually has a wedding night gift for you……and now, on our honeymoon, it's time She tells you the truth about Herself….see Miss Roxana Rae is not the good girl you thought She was, in fact just the opposite.
Wanna know more?
You can buy this clip on the video store of Miss Roxana Rae.