Goddess Raquel Roper loves new latex, don't you? The feeling of it encasing your body. Fitting like a glove. The sounds it makes as you move your limbs. Latex, is so erotic to the senses. Goddess Raquel Roper is in love, with Her new bodysuit. Do you like it? Do you love, how powerful latex makes Her look? How She becomes a rubber Goddess every time She is encased in it. You love, a latex Goddess. You love how weak rubber makes you feel. How you're entranced by all the sounds, the shine. Goddess Raquel Roper loves to tease and taunt you, using your latex fetish against you. So vulnerable you become to Her, for Her, when She is encased in rubber. Goddess Raquel Roper knows how erotic the material is to you, making you fall to your knees. How it makes your mind crumble, you would do anything to feel what She is feeling now as She runs Her hands all over Her body. You worship, how perfect the material hugs every curve of Her body. It was made, to be worn by Goddess Raquel Roper. It was made, for you to admire & adore Her in it.
This clip is absolutely amazing. Just buy it!
You can buy this clip on the video store of Goddess Raquel Roper.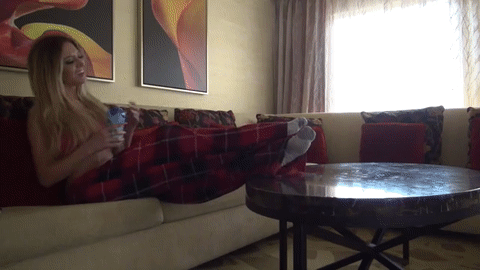 You love how spoiled Goddess Crystal Knight is. Living a luxurious life on your dollar. She can relax and know Her army is working hard to make Her future brighter, better, and much more RICH. Goddess Crystal Knight is extremely spoiled and you love it. You support Her luxurious life with your money. You tribute hours of work and pay to Her because it's an honor to. You love serving the most spoiled Goddess in the world and you're about to do it yet again, Goddess Crystal Knight is in Her luxurious suite YOU paid for.
Start spending by buying this clip on the video store of Goddess Crystal Knight.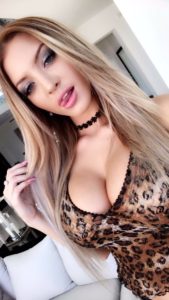 Mistress Elena De Luca's slave has been locked up in chastity for so very long. He is desperate to get out of his cage. She is thinking about letting him out but he is going to have to show Her just how much he wants to cum. Mistress Elena De Luca taunts him with the key while She teases him, strip off Her dress as he begs and pleads. She even grazes his cock with Her fingernails and stockinged-feet. He cries out for mercy while Mistress Elena De Luca laughs at his suffering, shoving Her beautiful breasts in his face and spitting in his mouth.
You're welcome!
Know more by downloading this exciting clip on the video store of Mistress Elena De Luca.
If you want to serve Mistress Lady Renee as a lowly slave, it is inevitable that you will be subjected to punishments. Mistress Lady Renee is going to demonstrate to you today how you will be bent over and caned when She is not happy with your servitude and slavery. An array of implements await Her, each one special in its own right: the traditional cane, the hard 'crack' it makes against your flesh, the rubber-covered rigid cane, the painful 'thud' as it wallops your backside, the riding crop with its delicious leather flap smacking your arse cheeks and last but not least the unforgiving heavy duty steel multi-cane. The only difference between all of these punishing devices is the sound you will make when She hits you with them! So let's listen to this demonstration slave and see what yelps and squeals escape his mouth as She has some fun beating him.
Download this clip on the video store of Mistress Lady Renee.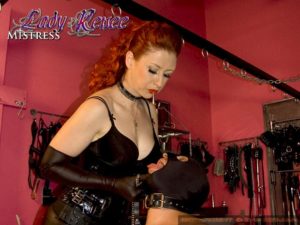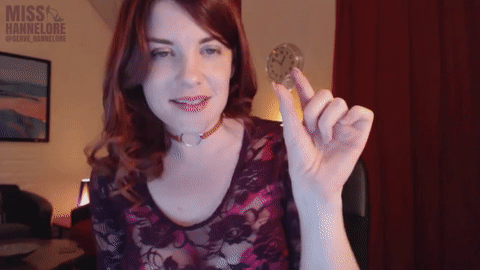 Miss Hannelore has thought of so many tiny, everyday items which are so much bigger than your tiny little flap between your legs. No-one will ever fuck you. Especially not a Goddess like Her. You will be a virgin forever with that clit for a cock. Miss Hannelore will taunt you and humiliate you with these little items and Her sexy curves.
Now be a good slave to Miss Hannelore by buying this clip from Her video store.