Goddess Astro Domina & Miss Jasmine
You find yourself in the presence of two Goddesses dressed in latex. Miss Jasmine and Goddess Astro Domina are decked out in an amazing latex outfit. Goddess Astro Domina in all black, Miss Jasmine in stunning red. It's a special occasion, especially since you are allowed to take out your dick for the Goddesses and jerk it. Or whatever you call a dick. You're clearly not doing much to impress the latex Goddesses. Nonetheless it is your lucky day and the two Goddesses give you a nice cum countdown. But don't expect it to be a very pleasurable experience in the end.
You can buy this amazing clip on the video store of Goddess Astro Domina.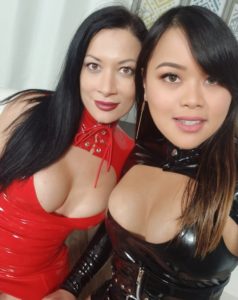 Five solid minutes of brutally sensual tease with a thick, honeyed voice and the most alluring instructions for stroking your dick. Goddess Alexandra Snow is going to keep you stroking and stroking, again and again, until we reach the sudden conclusion: denial. It will hit you like a ton of bricks and that's exactly what She wants. There is no brake in this video, Goddess Alexandra Snow puts on the speed from the very first moment. No cheating.. no orgasm included.
Wanna know more?
Download this clip on the video store of Goddess Alexandra Snow.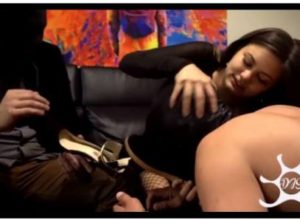 If you did the first cuckold training, then good boy. This time you will learn to bow and grovel before Goddess Dominant Jade and Her alpha.
Know more by buying this clip on the video store of Goddess Dominant Jade.
You WILL worship Goddess Aussi's feet. You WILL worship the ground She walks on. You WILL purchase heels, boots, and sneakers for Her precious feet. Got it? GOOD.
Now be a good slave to Goddess Aussi and buy this clip exciting from Her video store.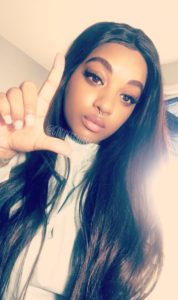 Goddess Haven wants you to stroke for Her, follow every movement that She tells you and watch yourself have one of the best orgasms of your life.
Download this clip on the video store of Goddess Haven.
You may be an adequate shopping bitch financially, but physically you're really not up to par. You're fat, weak, out of shape, arthritic, and Princess Samantha guarantees you sweat like a hog. Princess Samantha's friends and Herself are planning a real blowout; how are you going to carry all Their bags without dropping them? Can you keep up with Them walking from store to store all day? Are you capable of helping Them try on shoes without fumbling around like an idiot? Princess Samantha has very high standards, and if you can't meet them, They will simply take your credit cards and leave you high and dry.
Increase your addiction to Princess Samantha by buying this wonderful clip from Her video store.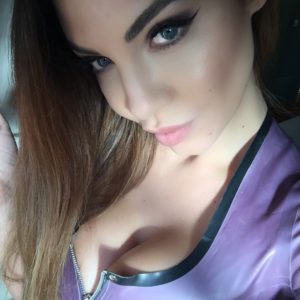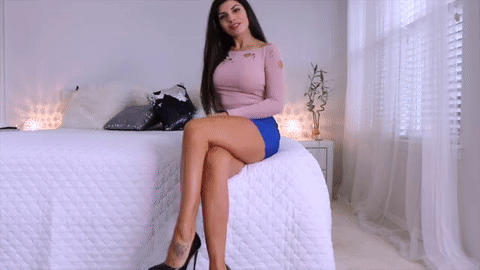 You love stroking your hard sex stick so Much! You loving edging your horny male ego! Forget about everything is a holiday season…feeling kinky horny good boy?! Slowly with no rush, relax …and keep follow Queen Regina's orders… You know Her instruction better than any kind of sex.
Know more by downloading this clip on the video store of Queen Regina.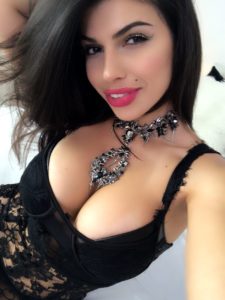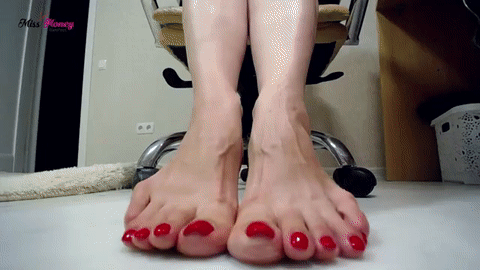 A glimpse of Miss Honey Barefeet's foot worship session including close up view to red polished toes, sucking toes and some jerk off encouragement.
Must buy clip for Foot Fetish & Femdom fans!
Buy this clip on the video store of Miss Honey Barefeet.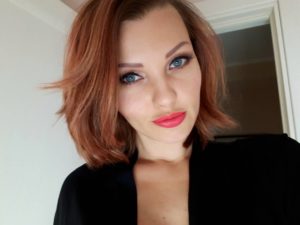 Goddess Eva De Vil has a real mind bending session planned for you today. She knows how much you like getting fucked up and tipsy on Her power. Goddess Eva De Vil wants you to sniff yourself silly while She guides you and your pathetic cock into complete weakness for Her. You just have to do exactly what She tells you to.
Download this magnificent clip on the video store of Goddess Eva De Vil.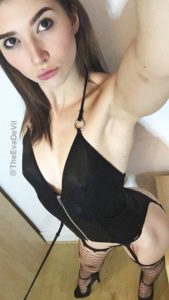 It really excites Lady Karame to take Her slave outdoors and put him in such a vulnerable position as She increases Her sadistic arousal as She busts his balls with Her Hunter boots. Swift hard kicks will inflict pain on his sack, Lady Karame wants to hear him cry out each time She cracks his pathetic balls with Her Hunter Boots.
Must buy clip for Ball Busting & Femdom fans!
You can buy this clip on the video store of Lady Karame.