Goddess Jasmine Mendez & Goddess Brandon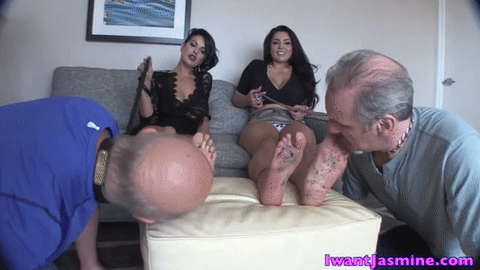 Goddess Jasmine Mendez is teaming up with Goddess Brandon to turn these two losers into helpless submissive foot slaves making them serve their beautiful and dirty feet hahaha! It's just another day in paradise for them, another day in their twisted Goddess lives. They truly enjoy watching their unworthy pets worship and clean the dirt out of their feet! Coercing them to lick, gag & clean their soles while watching their filthy tongues darken with every lick. From the very beginning they aren't showing these little bitches any mercy, they instruct and gag them through the whole process of cleaning and gagging for their own sadistic amusement lol. These loser will do anything for their Goddesses even if it means taking all the abuse mistreatment they have in store.
You'll be a foot addict by the end of this short session too!
You can buy this clip on the video store of Goddess Jasmine Mendez.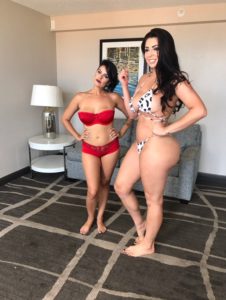 Princess Ashley can't believe you've never had sex – not even once. Not even one fucking time!!! How pathetic and sad is that!? Lol well actually She finds it hilarious. You really are the epitome of a loser. You're the bottom of the barrel, so unworthy of pussy and female attention. You truly are a sexless, compulsive hand-humping freak. How fucking sad is that!?
Know more by downloading this amazing clip on the video store of Princess Ashley.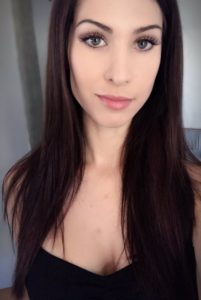 Miss Superior could never, ever date you. Not only you are just the biggest loser going you have a small dick too! She could never be satisfied by your pindick. Instead, Miss Superior will just keep taking your money and degrading you. She knows how much you want Her, how much you fancy Her and can't get Her out of your mind, so She is just going to rinse you instead. And you're so addicted to Miss Superior you're just going to let Her humiliate you, let Her ruin you, let Her do anything She wants because you need Her in your loser life. It's better to have Miss Superior in this way that not at all huh loser!
Now go stroke that pindick and tribute Miss Superior!
Buy this clip on the video store of Miss Superior.
Hey cucky… Goddess Theodora can see you swelling in your chastity cage… How badly do you want to stroke to Her divine curves, in this very tight, figure hugging, shiny dress? While She will be telling you about Her exciting sex life, you will remain caged here, for-ced to watch Her torment you. Don't think She can make it worse? Goddess Theodora has instructions for you… Oh, and by the way… Does it help if She tells you that She is not wearing any panties under Her dress?
Now be a good slave to Goddess Theodora and buy this exciting clip from Her video store.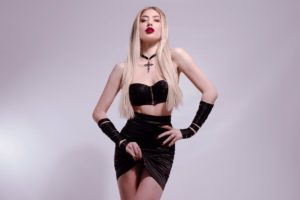 HAHAHAHAHA. You're a loser who loves the bottom of Goddess Aussi's feet. You ignore your everyday priorities to submit to Her soles. What's more to say?
Must buy clip for Foot Fetish & Femdom fans!
Download this clip on the video store of Goddess Aussi.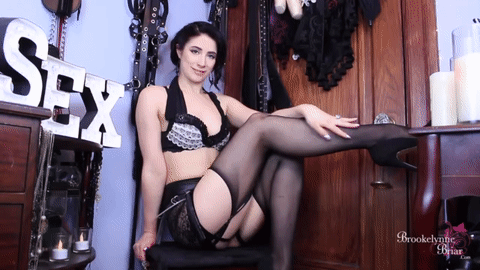 Mistress Brookelynne Briar doesn't give a fuck about your pleasure! In fact, the more you agonize, the wetter Her pussy gets. This stroke session is all about pleasing Mistress Brookelynne Briar! She wants to see you abuse your cock while you jerk off in tribute to Her. She begins by having you punch your dick, and slap your balls, all the while, making you edge uncontrollably. She demands you get on your knees and suck Her cock while you stroke, so that She can spit in your face and throat fuck you. You desperately gobble up Her cock and stroke to Her command in the hope that She is finally impressed enough to let you cum. To bad that She is not in a particularly giving mood. Mistress Brookelynne Briar makes you jerk yourself to the brink of an orgasm and then demand that you remove your hands and ruin your orgasm, all while She pumps Her load onto your face. Afterward, She has you clean up the mess you made with your tongue.
That's right, lick up every last drop of cum!
Know more by buying this clip on the video store of Mistress Brookelynne Briar.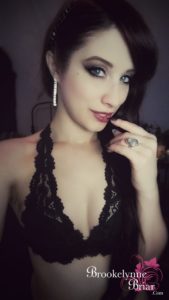 So you want to be locked away in chastity Ha? Well, you should really think hard about that because it's really difficult. First of all it's going to cost you $80 as the initial fee and then $50 a week for holding your key. Goddess Gwen is gonna tease you and talk to you and to your balls are black and if you want to get your key back and have a release it's going to cost you $200 so think long and hard before track with Her. It will be so frustrating and yet rewarding, so don't you want to make the plunge?
Don't you want to be locked up in chastity for Goddess Gwen?
Increase your addiction to Goddess Gwen by downloading this wonderful clip from Her video store.
There you are little foot boy, kneeling at the foot of Goddess Miss Kelly's bed, wishing you could worship Her Superior slides. And just look at that pop of colour from Her hot pedi, the name of the colour is so fitting for a little foot slave like you.
Bow down shoe slut and worship the soles of perfection!
Buy this clip on the video store of Goddess Miss Kelly.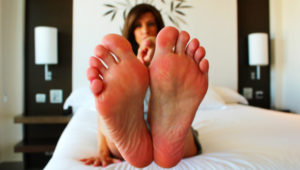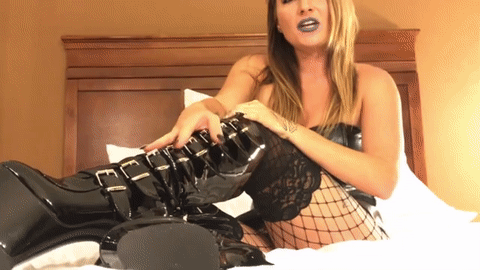 You can't wait to worship Goddess Emerald's feet in Her sexy new platform leather boots. Then She unzips them and let you worship Her feet in nylons, after She peels back Her nylons She exposes Her soles in fishnets. You're sure to be drooling and a devoted boot bitch by the end of this clip.
Download this magnificent clip on the video store of Goddess Emerald.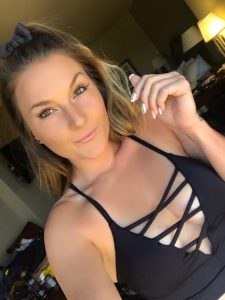 Does Mistress Alana Aradia's beauty and sexy smile makes you weak in the knees? She is a Princess. She gets what She wants and She always wants more. You are pathetic, worthless and craving to be on the brink of ruin. With the snap of Her fingers, your wallet is Hers.
Start spending by buying this clip on the video store of Mistress Alana Aradia.