After a little over a month since my last orgasm, a month full of agonizing tease and denial, edging, and relentless cock control, when Goddess Jessica spoke the words I was so desperate to hear, "You can release today, you earned it", I was ecstatic. What she said next made my heart race and sent chills to places they don't belong. "Of course you have to cum exactly how I say, no matter what".
I love Goddess Jessica, I worship her completely, and I trust her with control of my existence as a slave, but I also know that Goddess takes great pleasure in humiliating and tormenting her pets like me, and I sensed she had something devastating in mind. I wasn't wrong!
Goddess explained to me that if I wanted to cum, if I was that desperate to explode for her, I would do it while watching gay porn as stimulation and that I would lick up and swallow every drop of that month of build up. Either of these two conditions alone would have challenged me enough, but together they were cause for some sickening hesitation on my part. I wanted to cum in ways I never imagined I would get to. My level of desperation in messages to Goddess Jessica must have amused her greatly and let her know that she could push me into almost anything. When she asked me what my resolutions were for 2016, one of my responses was that I wanted to push myself beyond boundaries to serve her better. Her response was to tell me that this was my first of many chances to do just that.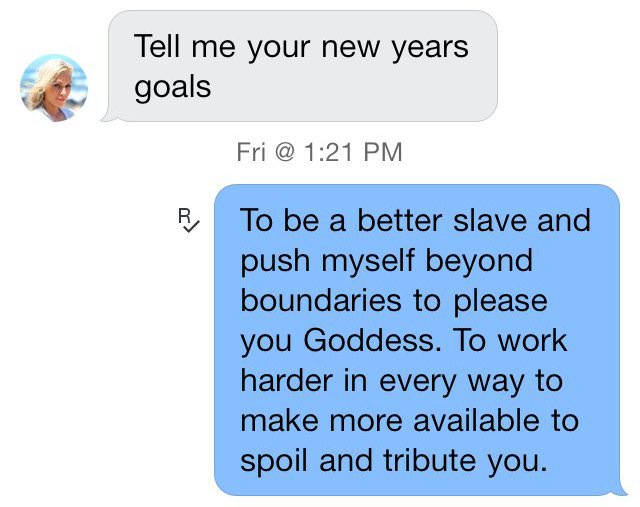 I'm a married man, and consider myself straight, with some curiosity. I have been with shemale escorts on a few occasions and even served a shemale Domme. All were very beautiful and feminine, but obviously I would be lying if I didn't say I greatly enjoyed the huge surprise in their panties!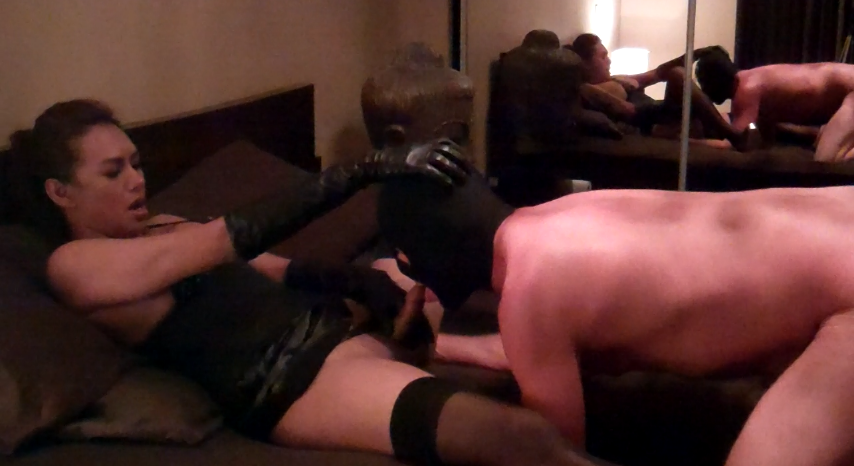 Those that follow me on Twitter, or even my posts here, know that I have more than a little lust for Mr. Fyre, and the incredible forced bi clips he and his gorgeous wife, Lady Fyre, produce. I can't say for certain, but given the opportunity, I likely would do whatever either of them wished me to in session.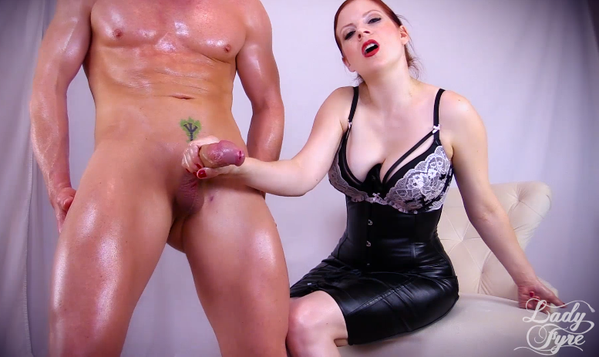 I've been a video slave for the very beautiful Mistress T, in which I sucked another man's cock on film for a clip she was shooting. It took a lot of encouraging on her part, and I won't say I enjoyed the actual sucking part, but doing it with her pushing my head onto the cock and coaxing me along was very erotic.
Now that I've disclosed more about myself than I had planned, lol, I will say that I'm not typically attracted to men sexually. I don't watch gay porn and don't get aroused at the thought of it. My reaction is quite opposite, which is not to say I have any issues with it, it just isn't arousing to me. All of which made Goddess Jessica's demands all the more humiliating and degrading to say the least!
Just the process of searching for gay porn to watch was humiliating in and of itself. Goddess Jessica made it very clear that it wasn't to be shemales, or softcore. No, My Queen wanted me jerking off to hardcore nasty gay porn, as she put it! I finally found a scene involving 2 men, one who was clearly submissive, the other a leather-clad Master, involved in what could only be described as a cock-fest.
I was so aroused after all the edging that I had been doing for a month that getting hard should have been instant, but watching as the submissive sucked his Master's cock, and then bent over and had his ass fucked, was causing me to have trouble getting hard. Stroking after that long felt good though and soon my cock was throbbing as it had all month. I was told specifically never to take my eyes off the screen and to cum while watching those men fucking. And I obeyed. It didn't take long before I exploded into my hand like a geyser! Goddess had teased me and denied me for so long, I had no idea I could even store that much cum. The relief of how good it felt was quickly replaced by the shame of realizing that even with gay porn playing, I was able to cum, and cum hard.

The next realization was that every bit of the sticky load in my hand, dripping between my fingers, was mine to eat. Like I said in the title of this blog post…be careful what you wish for!
I've never actually swallowed my own cum. A couple of times, under instruction, I've licked a little up but never much. During edging, Goddess Jessica has made sure I've acquired a taste for my own precum, insisting I taste myself regularly. I've actually come to enjoy that, but swallowing this huge load of cum was something I wasn't ready for…but I did it because I am Goddess Jessica's owned pet, and I obey her commands.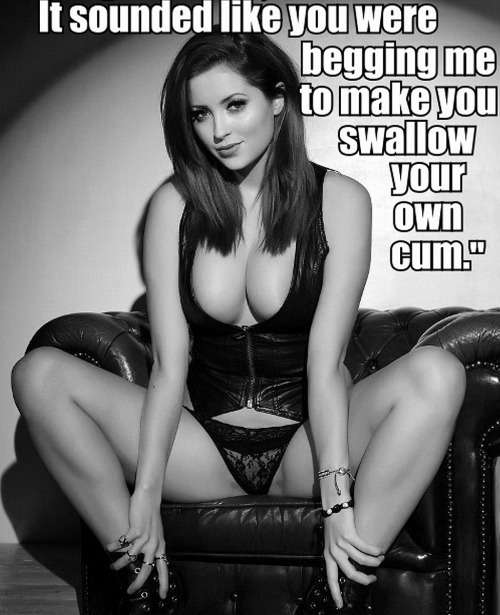 I can't say I liked it even a little. In fact, it was horrible! I gagged several times, but persevered and did as I was told. I was too late to act on her message when I received Goddess' instructions that she wanted pictures. Somehow I suspect that will be in my future, though not soon as Goddess asked me how I enjoyed my first orgasm of 2016 and only one this month.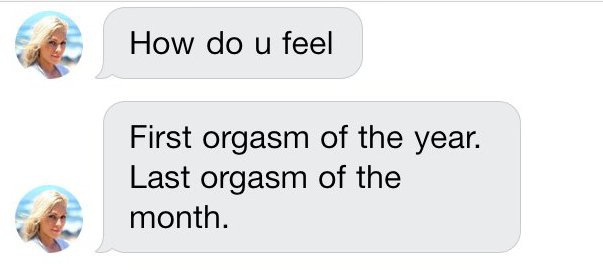 More teasing and denial and edging is in my future, and Goddess only knows what else. I guess I'm on my way to meeting my resolution of pushing beyond boundaries. What scares and excites me is to think about what other boundaries might be crossed.