You, you're going to be Miss Raquel Roper's perfect puppy. We both know that your form as a "man" is a front, a disguise. That you desire to be trained, molded both mentally & physically into an obedient creature. As soon as She slides this puppy hood over your face, you are to never utter words again. With a collar latched around your neck, Miss Raquel Roper will be the leader of your leash. Filling your ass with a wagging tail butt plug, you will remain on all fours; from here on out. Her glossy red, full lips, spill out all the details & desires She will bring out of you, & to life with you. Miss Raquel Roper's little bitch pup.
Are you ready puppy?
You can buy this amazing clip on the video store of Miss Raquel Roper.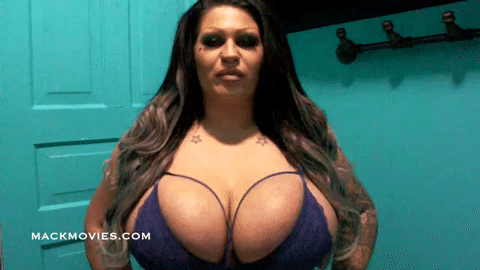 Tonight we're training you to cum whenever you see tits. Don't cum for Goddess Samantha Mack's luscious booty. Hold yourself on the edge until you see Her nipples. Goddess Samantha Mack will tease you and taunt you with Her cleavage, side boob and under boob.. but you cannot cum before Her bra falls off.
Wanna know more?
Download this clip on the video store of Goddess Samantha Mack.
Wow. What an amazing opportunity for you to study and memorise every flawless feature of Goddess Eva De Vil's face candidly while She pays you no attention whatsoever, apart from the occasional glance in your direction, which is really only to check Herself out in the mirror behind you. Goddess Eva De Vil's phone deserves more attention than you, beta bitch. She has more important people to catch up with online before She even thinks about putting any effort into entertaining you. You can just drool over the peaks between Her thighs up this hot, leather miniskirt while She ignores you.
Now be a good slave to Goddess Eva De Vil and buy this exciting clip from Her video store.
Once again Lady Bunt is showing you what you'll never have in your life, pathetic loser. You are too dumb to satisfy a woman like Her. Lady Bunt's perfect body, Her breathtaking beauty makes you obedient. You will worship Lady Bunt and you will beg Her to own you.
Increase your addiction to Lady Bunt by downloading this clip from Her video store.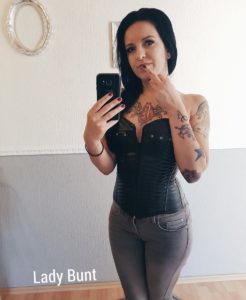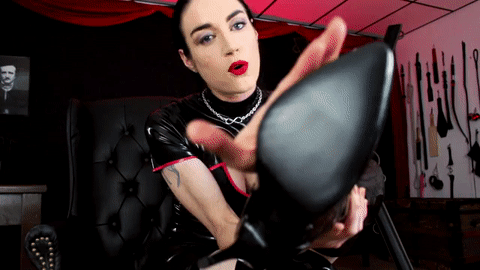 Goddess Adore is going to put you in your place in this intense boot fetish video. Lots of POV shots where you really feel like you are under Her boot. Beautifully clad in latex. She is magnificent, so you better get on your knees and worship. Loser.
This clip is a total treat for Boot Fetish & Femdom fans!
Buy this clip on the video store of Goddess Adore.