Goddess Jasmine Mendez & Mistress Kawaii
You know you want it! You know you need it! You'll do anything for it!! Worship the perfect Goddess asses of Mistress Kawaii and Goddess Jasmine Mendez. Two big juicy asses teasing you, leaving you weak in the knees. These two asses together are double the fun. Bouncing and shaking in your face, making you so helpless and powerless you'll do anything just to be in their presence. The only way you'll ever get anywhere near their Goddess asses is by opening your wallet!
This clip is absolutely amazing. Just buy it!
You can buy this clip on the video store of Mistress Kawaii.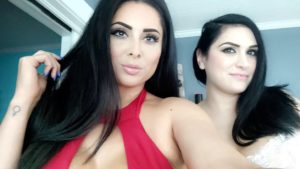 As your special stocking stuffer this year, you get to jerk off to Goddess Astro Domina's gorgeous body. Just make sure to follow all the instructions, even after you cum! Who knew that jerking off to Christmas carols would be so hot? You know what else is hot? Goddess Astro Domina torturing you one cum at a time. You better be prepared for what's about to happen. You are about to Torment your cock for Goddess Astro Domina. And yes, you should be thankful as Goddess Astro Domina is giving you permission to cum. And She wants you to be a successful post cum torturer today. To get started, you need to be all naked and you need to get your cock all ready. You're allowed to use lube or spit. After that, just follow all of Goddess Astro Domina's instructions. Because, after all, She owns your cock! And She'll make it explode!
Know more by downloading this exciting clip on the video store of Goddess Astro Domina.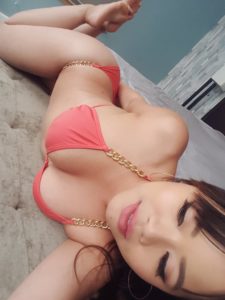 Princess Sarah Diavola is a Brat. She is a Boss. When She walks into a room, everyone can sense that the energy has changed. She gets whatever She wants, with a perfect blend of sweet Brat and compelling Boss. Princess Sarah Diavola has an unmatched combination of sensuality and regality that leaves people, male and female alike, fuzzy in the brain and wondering how they were just mesmerized to Her will. She knows you've seen Her before. That Woman who attracts the energy of an entire building. That coerce that confused and used you, leaving you puzzled yet strangely aroused. That was Princess Sarah Diavola. She is the Boss Brat – not just a Brat, and not just a Boss. Princess Sarah Diavola is the beautiful amalgamation of both, and you cannot say no to Her. No one can.
Princess Sarah Diavola cannot be denied. And that is what She is!
Download this clip on the video store of Princess Sarah Diavola.
You can't function without Goddess Ashton. You CRAVE Her in all ways. You need new clips from Goddess Ashton and it kills you when She withholds them from you. But the truth is, She loves watching you suffer. Still, if you want more from Goddess Ashton, She'll need more from you. After all, you KNOW She is worth it.
Increase your addiction to Goddess Ashton by downloading this clip from Her video store.
There is no denying what Mistress Brittany Marie does for you. There is no denying how much She improves your life. And there is no denying the sacrifices you will make to please Her. Although, that's what you love about Her. You want to be Mistress Brittany Marie's number one pet! It's what you strive for!
Buy this wonderful clip on the video store of Mistress Brittany Marie.