This is a sexy jerk off instructions for Goddess Domme Vanessa's feet, legs and ass addicts, She knows you would do anything for Her gorgeous and divine feet and ass teasing you, worship Goddess Domme Vanessa's ass and lick Her soles while She lets you jerk off.
You can buy this amazing clip on the video store of Goddess Domme Vanessa.
Controlling your every stroke and bringing you to an agonising state of mind is exactly what Goddess Diva Ivy excels at. Teasing you endlessly with Her hot curves makes you melt and your balls throb with excitement. Under Her supervision you will stroke when She says and stop when She demands. Goddess Diva Ivy wants you to hurt for Her, She wants your balls to be in pain and She wants you even more so desperate to cum that ever before. You're Her stroking robot, hanging on Her every word and frantically hoping to cum. Goddess Diva Ivy owns your cock, She owns each stroke and whether you cum or not is totally up to Her. Goddess Diva Ivy wants to both mentally and physically fuck with you. She wants you on the edge through out the whole clip. She wants to humiliate you, tease you and confuse you. Your balls will be in agony, your cock red raw and you will be deep in submission for Her. You stroke, then you stop, She edges you and then She edges you some more. Goddess Diva Ivy will put you through your paces, She will test your endurance and devotion. Cum when Goddess Diva Ivy says loser and only when She says.
Increase your addiction to Goddess Diva Ivy by downloading this clip from the video store of British Bratz.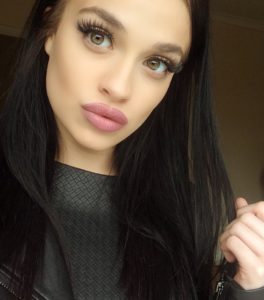 Well, well, well… It's you again. Coming back for more. What took you so long? You've been a satisfactory slave so far so Goddess Harley LaVey thought She might reward you for your devotion and service. All you have to do is watch this clip and do as you're told, and at the end, Goddess Harley LaVey has a special treat for you. Something that will bring us closer, something you've been BEGGING for. Can you handle it?
Know more by buying this clip on the video store of Goddess Harley LaVey.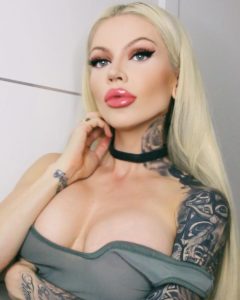 Mistress Katarina coerced Her slave to clean Her leather boots spotless with his own tongue. Then, solely for Her amusement, She kicks his balls repeatedly with Her leather boots. With each of Her slaves moans of torment, She laughs at his anguish.
This clip is a total treat for Boot Fetish & Femdom fans!
Download this exciting clip on the video store of Mistress Katarina.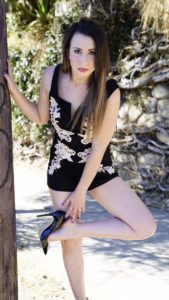 Mistress Nile just purchased a new slave, listen to Her rules as you will now be serving Her forever. Disobey and the punishments will be harsh.
Now be a good slave to Mistress Nile and buy this clip from Her video store.