Its no secret,
Goddess Lindsey Leigh
 loves expensive gifts. Shoes, purses, jewellery, vacations,
She
can't get enough.
Goddess Lindsey Leigh
 has expensive taste and you need to uphold that if you wanna serve
Her
. As
She
models
Her
favorite each pair you find yourself helplessly agreeing with
Her
. You need to buy
Her
gifts, you need to splurge on
Her
, you need to make sure
She
lives life at a 5 star standard. Don't you want to make your Goddess happy? Show
Her
off to the world? Make others jealous of
Goddess Lindsey Leigh
?
Soften up and open up that wallet!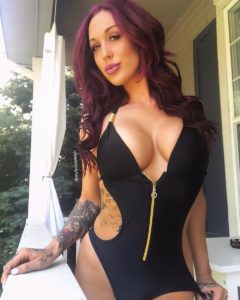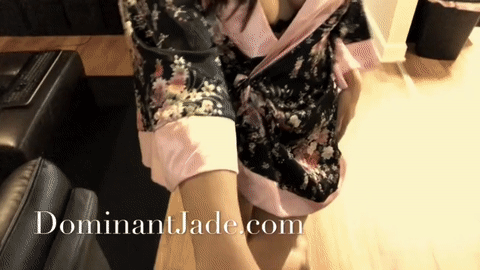 Goddess Dominant Jade
 has a big spa appointment today that
She
booked on your card… over $500… but
She
won't be able to relax if
Her
house isn't absolutely spotless! So GET CLEANING!
Goddess Dominant Jade
will lead you around and show you just what you have to scrub… because
She
knows you are too stupid to figure it out on your own.
Match the sound of
Goddess Haven's
super cute bubble wrap lingerie! When
She
pops it's time for you to stop stroking and pop your balls, that's right…
She
wants you to punch your balls as many times as
She
pops the bubbles on
Her
lingerie. This is extreme and only for those who can handle the pain.
You need to lick
Princess Natalya's
high heels.
She
needs for them to be date ready for
Her
boyfriend! These are
Her
favorite well-worn pair, but
She
wants them to be clean as new. He's taking
Princess Natalya
 someplace special for dinner and
She
doesn't want a single scuff. These are designer leather shoes! Sure,
She
could chuck them out and make you get
Her
a new pair, but
She
loves these ones.
Princess Natalya
 wants you to work hard with your tongue. Take
Her
heel deep down your loser throat and suck off all that grime.
It doesn't take much for
Goddess Adrienne
 to get attention.
She
gets it everywhere
She
goes and you're no different in wanting
Her
. You're never going to have
Her
with that little loser dick.