You don't always deserve attention idiot. In fact, most of the time, you're unworthy of Lady Nina Leigh's attention. Like today, sit at Her heels, Lady Nina Leigh will effortlessly remind you of the bitch boy you are for Her.
You can buy this amazing clip on the video store of Lady Nina Leigh.
Always telling you how to stroke, how to cum, how to masturbate over and over again. BLAH BLAH BLAH. How about some hold back. How about NOT stroking. HAHA. Goddess Bratty Bunny knows you never do that, huh?! HAHA. Today you'll focus on Goddess Bratty Bunny and Her rules. What She wants you to do, what to focus on. How to hold back. Hold back for Goddess Bratty Bunny.
Non jerk off instruction!
Know more by downloading this clip on the video store of Goddess Bratty Bunny.
Goddess Dominant Jade is showing Her friend Moxxxie Her new pole. They do some sexy pole dancing and mostly ignore you, but do at least let you watch and play with your cock. If you cum all over yourself, like they know you will, you need to send a tribute, and then lick the cum up. Dork.
Are you ready?
Buy this exciting clip on the video store of Goddess Dominant Jade.
Empress Jennifer knows it. You're one of them.. one of those " make me gay" guys… LMAO you're the lowest level of pervert. You can't make someone gay that isn't gay. Boy, you were born gay. Empress Jennifer is just the bridge between your reality and your fantasy… you better grow a back bone and climb up that broke back mountain and start sucking a fucking… for pay. Because you owe Her money. You're gonna take them all, you're gonna suck and fuck and get fucked by every dick you come across. you're gonna get hooked..
Empress Jennifer gets pretty damn mean and insulting in this clip so be ready!
Download this clip on the video store of Empress Jennifer.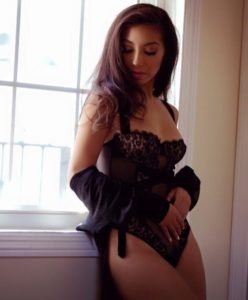 The most gorgeous Goddess Harley LaVey posted a new clip and it's a total treat for Panty Pulling & Masturbation fans.
Now be a good slave to Goddess Harley LaVey and buy this clip from Her video store.