Next week, all eyes in the Fetish world will turn their attention to St. Petersburg, Florida as FetishCon 2017 gets under way.  The festivities officially begin on Thursday, August 10th, with Dommes and slaves worldwide arriving the night before.  What happens in the convention will only be a portion of the story, as outside events such as parties, dungeon sessions, merchandise sales and much more will help make this event extraordinary! In attendance, and nominated for not one, but two Fetish Awards, is the gorgeous Mistress Taylor.  Mistress will be traveling with her sexy entourage, Taylor's Angels, including beautiful Dommes, Goddess Savannah and Mistress Vicky.  Crawling at their feet obediently will be three of the sexiest slavegirls you will ever see, Janna, Bonita and Maria.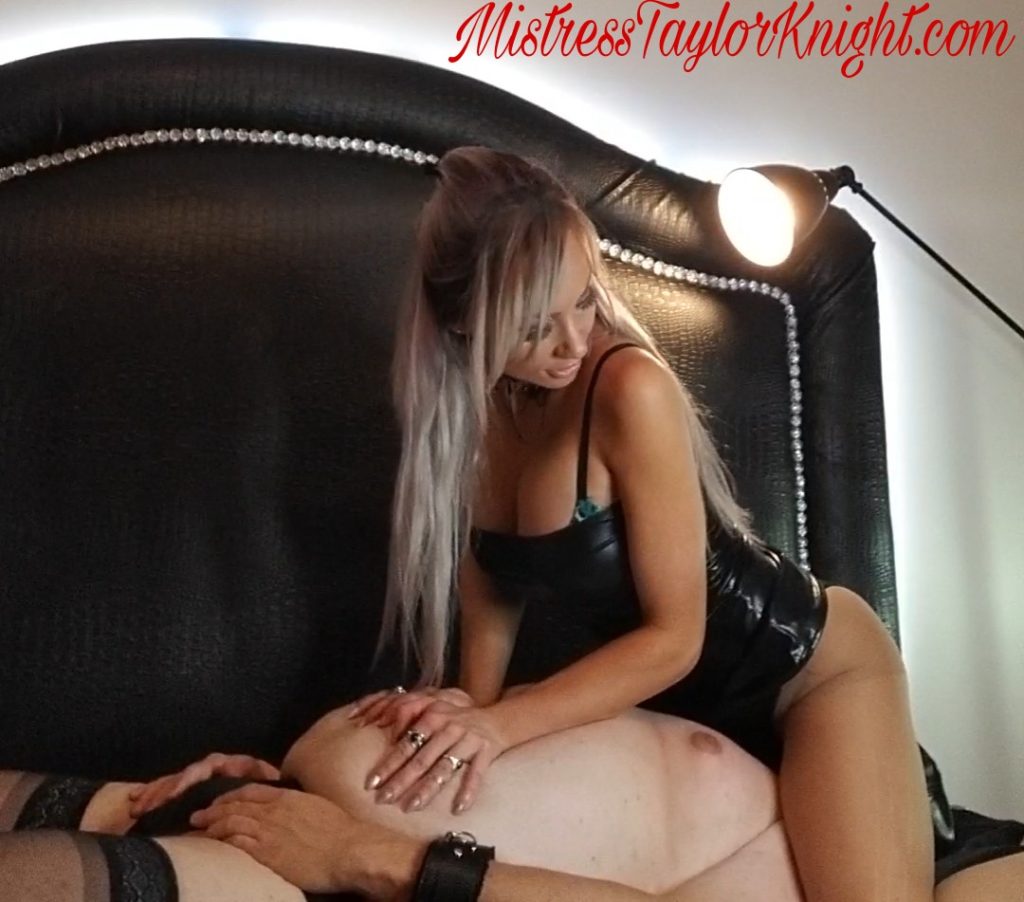 For those of you who were unfortunate enough to not be able to see Mistress Taylor at her NY Fetish convention, here's your opportunity! Mistress Taylor, and the Angels, will be accepting new slaves and fetishists and granting them the privilege of serving her in person throughout FetCon2107.  Slaves from all over the world can fly in and meet the Goddess of their dreams and worship her in a private dungeon, or at the convention itself.  For the first time ever, Mistress Taylor will not be requiring a minimum session booking time, and will be offering rates that are as cheap as 50% off her normal fees.  This is a wonderful opportunity for those who strive to become a Taylor Owned slave, as you must first experience an in person session at one of her fetish events or parties.  But this opportunity is fast approaching and won't last long.  Mistress will stay one extra day (August 14th) after the convention as well in case you haven't already seen her and fallen to your knees to worship!

The things Mistress Taylor has planned for Fetish Con 2017 will leave you trembling.  This is your chance to experience exquisitely beautiful Femdom with Mistress Taylor and her Angels.  Can you imagine the memories you'll have? Already headed to St. Pete's? Mistress Taylor will be waiting for you.  Haven't booked your ticket yet? What are you waiting for? There's still hotel rooms available and Mistress Taylor is sure to be providing something that you will not be able to resist.  Included in her wicked plans for the convention are:
full Femdom sessions with herself and/or any of her Angels in an off-site dungeon that is fully equipped
voyeur sessions for those that simply want to watch her filming steamy BDSM, foot worship and ass worship sessions with her sexy slave girls.  Not only do you get to watch, but you will be able to have a 4k video of the session as an everlasting memory of your experience!
Finsubs will be granted the opportunity to join Mistress Taylor and/or any of the Angels for dinner and drinks each night (paid for by you, of course)
shopping throughout the convention at a variety of vendors catering to every fetish (Buy Mistress Taylor a quality, hot outfit and then watch her wearing it at the convention)
1 hour in person chastity belt sessions where Mistress Taylor will provide you with your chastity belt, lock you away, and keep your key.  Mistress is bringing 40 chastity belts with her this weekend and expects them all to be used as she locks away many new pets
Not into any of the above, Mistress Taylor will provide off-site cash meets for no fee (other than your tribute, of course)
foot massages for Mistress and her Angels between sessions and filming at a discounted rate
red carpet pictures with fans including an autographed 8×10 mailed to you to go along with the the digital copy you get immediately
pet of the night worship granted to a slave who will then share the bedroom suite with Mistress Taylor and Mistress Savannah in their human sized dog cage
discount rates on film slaves wishing to appear in a custom clip for Mistress Taylor in a variety of fetishes
Want to know what kinds of things happen at FetCon? Mistress Taylor has graced us with some images from FetCon2016, and as you can see, it's heaven for any submissive looking to experience something amazing!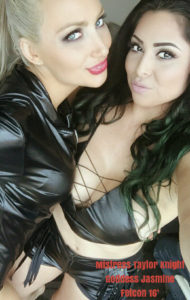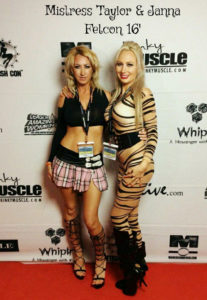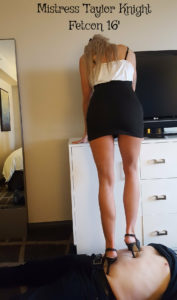 In addition to all the exciting fetish events happening around Fetish Con 2017, Mistress Taylor is nominated for 2 Fetish Awards.  The winners will be announced during the convention's final day (Sunday, August 13th) around 10pm.  All of Mistress Taylor's fans are encouraged to attend and show her your support.  If she wins, she will be the 1st Femdom to ever win two awards in the same year.  Quite an accomplishment and she's confident in her chances.  So go see her in person, experience a fetish or Femdom session of your dreams, support Mistress in winning her award categories, and have an amazing time in St. Pete's! With so many hot offerings at steep discounts, what are you waiting for? Mistress Taylor is granting you a chance to enter her world in ways you may never have imagined possible.  All you have to do is seize the moment and attend. 
Of course, some of you simply cannot attend, while others will be too afraid to grant themselves what they truly want.  Mistress Taylor doesn't want any of her devoted servants and admirers to feel left out, so even if you're not attending FetCon2017, here are some ways you can show Mistress Taylor what she means to you:
even if you're not attending the convention, but find yourself near St. Pete's you can still arrange a session with Mistress Taylor or the Angels in their off-site dungeon
tribute Mistress Taylor to help sponsor her hair stylist, makeup artist or any number of fashion/fetish attire purchases that will be made in preparation for the convention.  If you're buying an outfit you hope to see Mistress Taylor in at the convention, be sure it's from her wishlist, or of the highest quality (Mistress Taylor doesn't wear cheap!) and arrange to send asap so she gets it by August 8th in the morning before she leaves
anyone buying outfits/shoes etc. for Mistress Taylor will get a personalized picture of her wearing the item at FetCon and will be acknowledged as the person who bought it.  The mailing address to send any purchases to is Taylor's Angels, P.O. Box 880101, Boca Raton, FL 33488 (and remember to send asap so Mistress receives them before she leaves for FetCon)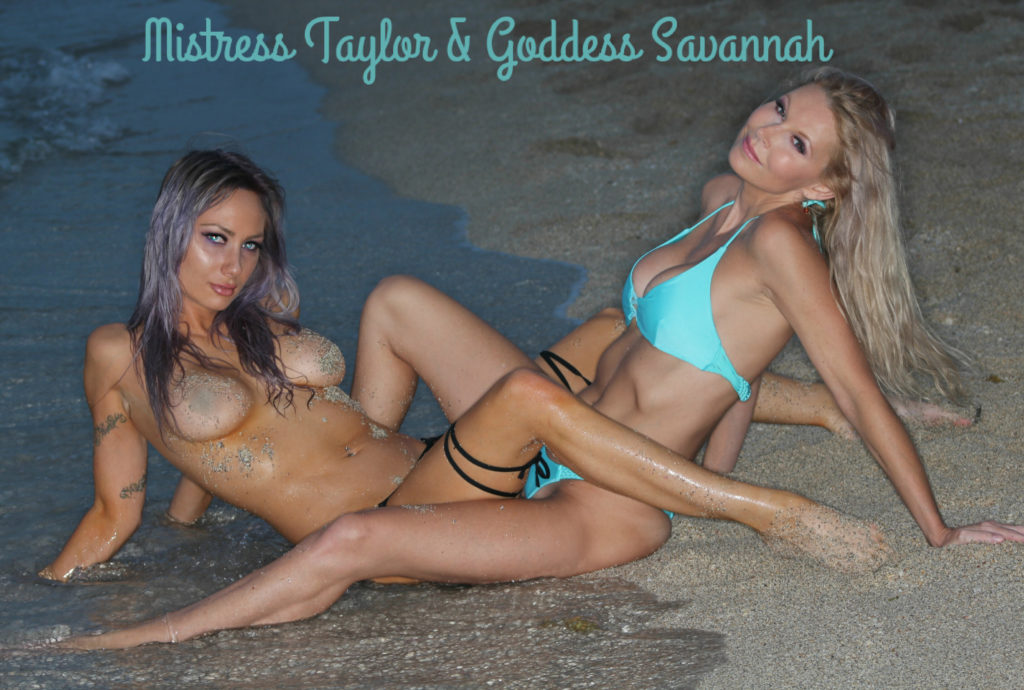 Important Links