Princess Ashley can make you losers fund ANYTHING, even Her charity giving and gifting. You'll buy this clip just because She said to. Doesn't matter what it's about or how much Princess Ashley charges.
You can buy this amazing clip on the video store of Princess Ashley.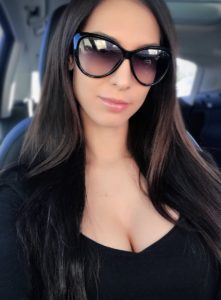 Welcome back, paybitch! Are you ready to pay for your December Loser tax? From now on Mistress Nora Marinelli will collect every month of your loser tax, paypiggy! Well, you like it. Mistress Nora Marinelli just know so much better than you and what is going on in your puny brain! Make yourself useful, buy Her video and pay, according to Her video instructions.
Your money belongs to Mistress Nora Marinelli!
Start spending by downloading this clip on the video store of Mistress Nora Marinelli.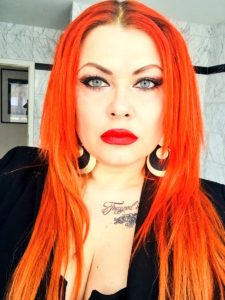 Late night fuck overs are Goddess Tierra's FAVORITE! Your weak submissive little brain is already numb, you are like a zombie in this state. Late night is the perfect time to get inside that head and really mindfuck you hard until She is satisfied. Searching for a late night fix this is it Goddess Tierra's addict get that dick and wallet out for Goddess Tierra.
Wanna know more?
Buy this clip on the video store of Goddess Tierra.
Lady Mesmeratrix & Mistress Gaia
After Lady Mesmeratrix and Mistress Gaia had their trampling challenge, it's time to make a video with the winner! He's very strong and resistant, they can walk over him, jump on him, do what they want over him! So it's time to have fun and leave their heels marks!
This clip is a total treat for Trampling & Femdom fans!
You can buy this clip on the video store of Lady Mesmeratrix.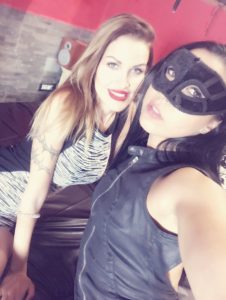 Mistress Karina is telling you all about how She has just spent the last hour and a half having hot sex with Her boyfriend. You aren't good enough to fuck girls like Her, all you can do is sit in your bedroom, stroking your tiny cock whilst listening to your hot roommate getting fucked hard. You're not only pathetic, but a dirty little pervert. You wanna sniff Her sex panties, don't you? Come and inhale the scent of Her cum. It's all you deserve.
Now be a good slave to Mistress Karina and download this exciting clip from Her video store.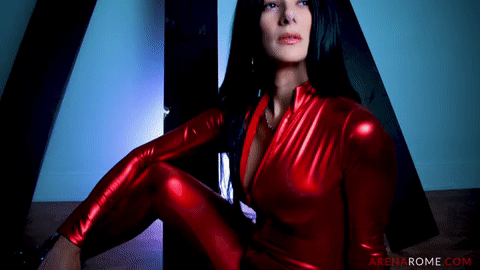 Glamdom POV – Queen Arena Rome is the ultimo Glamorous Dominatrix and She owns your ass. She pegs that ass at will, She beats that ass at will and orders you around at Her own leisure and pleasure. Whether or not you enjoy these protocols is incidental to Her. She loves to keep you guessing with Her sadistic plot twists and mind fucks. Much like the gods on Mount Olympus fiddling with humans down below, Queen Arena Rome dangles out a toy filled with nip as if before a cat and right at the last swats you like a fly. Her whip may be more than you earn in a week and Her DSQUARED boots more than you garner in a month and She mocks you with this. You must lick and clean Her boots as She talks of beating you all over your body gleefully.  She giggles and scoffs at the notion that you prep your filthy asshole daily to cleanse and accommodate Her superior size and girth of Her strap-on only for Her to size up to make you as uncomfortable as possible leaving you gaped in a heap.
Must buy clip for Boot Fetish & Femdom fans!
Know more by buying this wonderful clip on the video store of Queen Arena Rome.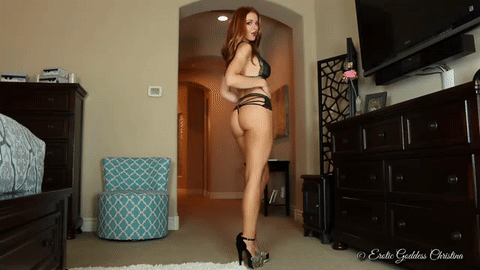 You've swallowed your cum before for Goddess Christina. It's no surprise. You do it in obedience. You do it because your Goddess says. Sometimes it's hard. Other times it's not. Most times it's humiliating. Sometimes you even like it. This time will be different. This time you'll do it right as She says and it will be special. A very special cum eating session for Her slaves! You'll remember this time above all the others. It's not the first and it won't be the last. You will be eating it tonight. Goddess Christina hopes you're hungry!
Wanna know more?
Download this clip on the video store of Goddess Christina.
Fresh from a session with a new sub, Miss Foxx still has cravings to correct more males… and so She summons Her most loyal slave, to bend over, on hands and knees, and present his white ass for Her amusement. Miss Foxx shows no mercy to Her slave as he is Her property to do whatever She pleases to…
Buy this clip on the video store of Miss Foxx.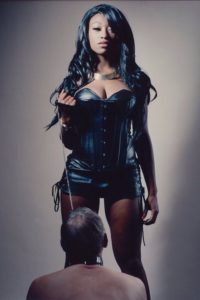 You managed to screw up the first night Mistress Rowyn Grey brought you out. She actually had faith that you would be the best sissy slut there, but you pissed all over that. Your Mistress is never wrong, so you need to do everything in your power to make it right! Don't think She is going to just let you off the hook. You have many punishments coming your way… and they will only continue to get worse! Mistress Rowyn Grey needs to toughen you up. You really are so horribly weak! A little wimpy school girl could handle a beating better than you and She can't continue with these light beatings. Remember, this punishment is only the beginning. You better learn how to handle Her hand. By the time Mistress Rowyn Grey done with you… you won't be whining over a light slap or kick of your little raisins anymore.
Increase your addiction to Mistress Rowyn Grey by downloading this magnificent clip from Her video store.
In this clip, you can see the pretty red toes of Goddess Fxt sticking out of Her ripped nylons. Bow down to the perfection of Goddess Fxt.
You can buy this clip on the video store of Goddess Fxt.