Leather is always powerful, isn't it? When it comes to leather, there's not much Goddess Alexandra Snow doesn't love about it. She loves how it looks.. She loves how it feels.. She loves how it smells. And Goddess Alexandra Snow loves what leather does to Her slaves. The look and feel turns most men into whimpering, obedient slaves. Goddess Alexandra Snow loves how it makes a boy's cock twitch when She walks into the room, even if he doesn't have a leather fetish. But he will before long, just like you will. He wants more, he finds his pulse quickening, he wants to whipped, caned.. he doesn't know if he can handle it but when She wears outfits like this, he thinks he can.
Goddess Alexandra Snow knows how Her leather makes you eager to serve, eager to obey!
You can buy this amazing clip on the video store of Goddess Alexandra Snow.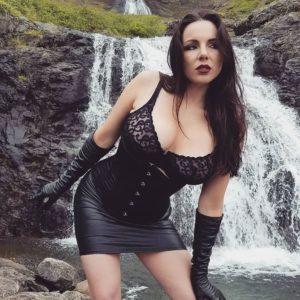 Your place is on your knees underneath Mistress Kendra James and ready to serve. Everything you do is for the benefit of your Mistress and to make Her life better. Your desperation to please is endless and you'll do anything for your Mistress. Every command She gives makes you happy because you know it's meant to please Her. Mistress Kendra James knows how badly you wish to serve as anything She wishes, even Her toilet paper. You want to bury your face between Her legs and drink Her golden nectar, lap it all up and gulp it down your throat. Beg bitch! How badly do you want to taste Her, to feel every last drop of warm piss slide down your throat before licking Her delicious pussy clean? What makes you think you're privileged enough to do so? Open wide and drink!
Don't you dare spill a drop of golden delicious nectar!
Know more by downloading this clip on the video store of Mistress Kendra James.
Watch as this slave gets instructed on the ins and outs of sucking big black cocks! Mistress Tracy Dallas is a great teacher and insists that the best way to learn is through Her school of hard cocks!
Download this clip on the video store of Mistress Tracy Dallas.
Mistress Evelyn Milano knows how you love seeing a spoiled brat like Herself in a pair of shoes that cost more than your mortgage or paycheck. These shoes are DOUBLE that. You get so excited to see something worth more than your life on Her feet, whether they are brand new or dirty and worn. Designer high heels make you want to lick and suck every inch of them on Her feet. You need to see even more of them on Mistress Evelyn Milano's feet!
This clip is a total treat for Shoe Fetish & Femdom fans!
Buy this clip on the video store of Mistress Evelyn Milano.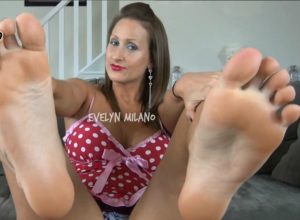 You can't get enough of Goddess Amanda! There isn't anything you wouldn't do for Her and you are so powerless against Her. You eat up any opportunity you can get to jerk your loser dick for Goddess Amanda and then lap it all up like a dog. Losers like you will always eat your worthless seed for hot girls like Her.
So strip off your clothes and start stroking away!
Increase your addiction to Goddess Amanda by downloading this clip from Her video store.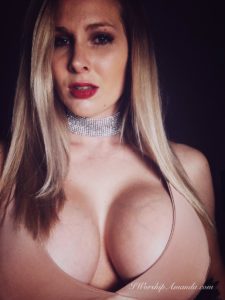 Goddess Haven is such a bratty bitch. She doesn't look at any of you as anything more than what you are… boy toys. Goddess Haven uses and abuse you then throw you away when you get old.
Wanna know more?
You can buy this wonderful clip on the video store of Goddess Haven.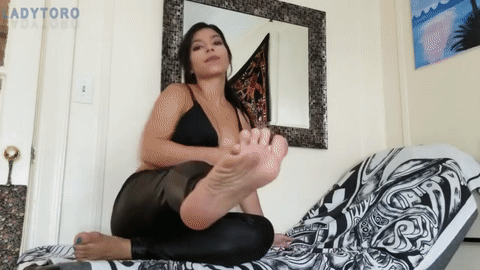 You have a very high profile job, and an untarnished reputation to protect. But your yearnings for humiliation are too strong, and before you know it your flipping through Femdom websites, looking for the perfect dominatrix to make you into a bitch. You come across Lady Toro, who seems professional and discreet. You arrange a session with Her, and when you arrive at Her dungeon She puts you at ease. She has you naked and on your knees as Her footstool, but you jump when a flash goes off and you see that the Mistress has taken a picture of you! You beg Her to delete it, but She insists you pay Her to delete it. You should've known better going there, risking your job and your wife. Now you're Her slave forever.
Download this clip on the video store of Lady Toro.
Mistress Janelle loves listening to the sound of you jerking off to Her horny fuck. She moans, make sexy facial expressions, and tease you with Her tits of course. Listen to Mistress Janelle moan and tell you when to cum on Her pretty face and tits like a good horny fuck you are.
Mistress Janelle wants you to jerk real good to this one!
Buy this clip on the video store of Mistress Janelle.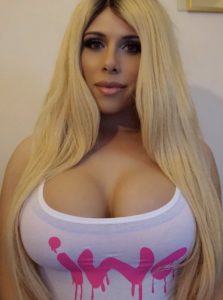 Queen Carly is going on a date tonight and She wants YOU to pay for everything! Dinner, hotel and condoms. She is going to have a full night of amazing sex and She is telling you exactly what and how She plans to do so. Queen Carly's pussy is going to be sore tomorrow, but She doesn't care. You're going to jerk off imagining how She is getting fucked from behind and you're going to wait patiently for Her receipts.
Now be a good slave to Queen Carly and buy this magnificent clip from Her video store.
It is always fun to play a game when you cannot predict the outcome. or should Princess Nina G say OUTCUM? 😉 So, before watching the clip you will prepare 10 shot glasses, 9 filled with tequila or some other drink that you like and 1 filled with your own cum. What follows, you'll find on the video. And don't worry, it is possible that you won't get to drink your own cum. It is all up to "your luck".
Will you be lucky?
Know more by downloading this clip on the video store of Princess Nina G.